Vahak, CanPe, Codedamn raise capital; Clear acquires yBANQ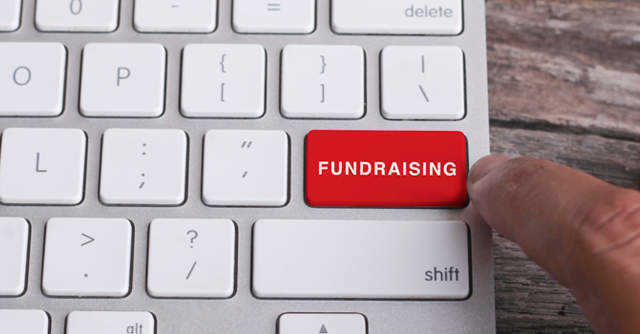 Epictus Solutions, parent operator of road transport business and individual commercial vehicle owners' marketplace Vahak, on Thursday said it has raised $5 million in a bridge round of funding dubbed pre-Series A.
The funding round was led by RTP Global with participation from Luxor Capital and Leo Capital, a statement said.
Other angel investors included Kunal Shah, founder and CEO, Cred; Jitendra Gupta, founder and CEO, Jupiter; Vidit Aatrey and Sanjeev Barnwal, co-founders, Meesho; Mohd Farid, co-founder, Sharechat; Amrish Rau, CEO, Pine Labs; Harsimarbir Singh, co-founder, Pristyn Care; Rohit Bansal and Kunal Bahl, co-founders, Snapdeal; and Ravish Naresh, co-founder and CEO, Khatabook.

The funding will be used to strengthen Vahak's team and technological capabilities, and expand its customer and network base, the statement added.
The startup aims to close the gap that exists between India's enormous need for freight and special goods transportation for different types of cargos, and operational inefficiencies caused by lack of technology.
Vahak's online network aggregates transport service operators from all over India and connects to over 500,000 trucks across the country. It uses an auction marketplace app which allows customers to directly connect with trusted transporters and truck owners across India and book trucks, trailers, and loads on shared vehicles, among others.

The platform manages over 10,000 daily active loads and the network covers major transport and logistics hubs across India and is aiming at reaching $1 billion annual GTV in the next 12 months.
Founded by IIT graduates Karan Shaha and Vikas Chandrawat in February 2019, Vahak's growth has captured the interest of investors, growing 10X in the past year to over $100M annualized GTV run-rate on only $800,000 raised.
It now aims to create a stronger nationwide presence by bringing over 3 million truckers to the platform.

Codedamn
Codedamn, an online coding school, on Thursday said it has raised pre-seed funding from Antler India. Financial terms of the deal was not disclosed. Founded in 2020 by 22-year old hacker Mehul Mohan, Codedamn claims to be solving interactivity at scale for the 100 million people around the world learning to code better.
BITS Pilani graduate Mohan is a self-taught developer, and has been coding since he was 12-years-old. He has also authored technical books and is an internet influencer with over 20 million views and over 150,000 subscribers on his Youtube channel.

Codedamn, which is in beta, already has tens of thousands of registered users, and paying users from over 60 countries across the world, as per a statement.
"Our highly interactive coursework and live projects close the gap between theory and practice. Imagine learning about blockchain and deploying your first smart contract right as your course progresses," Mohan said.
Codedamn will use the infused capital to scale its technology infrastructure and collaborate with top instructors to develop new learning verticals. Antler, in early 2021, announced a full-fledged launch in India. It plans to deploy $100 million in over 100 Indian startups over the next 3 years.

CanPe
CanPe, a digital-first debt collections startup, on Thursday said it has raised a seed round of funding led by Axilor.
The round also saw participation from Yatra Angel Network, Manipal Technologies and BetaPlus Capital Partners, and angel investor Natarajan Ranganathan, as per a statement.

The startup claims to implement a rigorous science-based approach that enhances collections while bringing transparency and efficiency to the lender's processes in its ICanPe platform.
Founder and CEO Arindam Choudhury is an IIT Kharagpur alumnus with a Ph.D. in machine learning and computational sciences.
Before starting CanPe, he has spent over 18 years in the analytics and data science industry in various leadership roles in products and innovations, analytics R&D, solutions, and account management.
The CanPe leadership team brings over 50 years of real-world experience in prototyping, building, and industrializing data-driven products and solutions for clients across the globe.
The company currently works with marquee NBFC and fintech lenders. It said it has commercialised its first deployment within 15 days of initiating the first proof-of-concept. Since then, collections under management have grown over eight-fold in less than six months, the statement said.
The fresh funds will be used to accelerate product innovation, strengthen the SaaS platform and expand the sales and marketing footprint, the statement added.
yBANQ
Clear, a software provider for goods and services tax (GST) compliance, income tax compliance and investment-related products, on Thursday said it has acquired Y-Combinator-backed B2B payments start-up yBANQ in a cash and equity deal, financial terms of which were not disclosed.
yBANQ helps businesses with payments collection, reconciliation, and automated bookkeeping. With this acquisition, Clear said aims to accelerate its journey into B2B payments and credit.
Formerly dubbed Cleartax, with its 10 year long journey, Clear said it now sees a material portion of India's economic graph on its platform- processing 10% of India's business invoices worth more than $300 billion.
yBANQ was founded in 2019 by Abhishek Ayyagari, Ganesh Mallya, and Ahamed Shah Wahidullah, who were previously associated with fintech startups like PayPal, Citrus Payments and PayU. yBANQ has a 10-member team across product and engineering who will join Clear post the deal.
Cleat itself is also a Y Combinator backed startup. Its products are used by over 5 million taxpayers, more than 100,000 tax practitioners, 600,000 small businesses and 2,000 large businesses and brands.
Clear has raised $65 million in equity capital investment so far, from the likes of Peter Thiel's Founders Fund, Composite Capital, Sequoia Capital, and SAIF Partners.
---