Indian enterprises' cloud strategy in a post Covid-19 world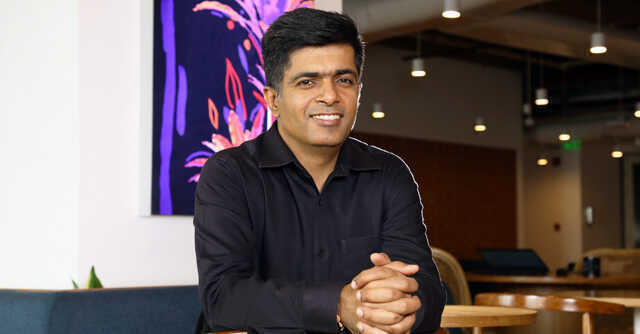 Crises cause multipronged disruptions, which often take a huge toll on businesses, especially when it is of the scale of the COVID-19 pandemic. The impact of the pandemic has been so severe that for many organisations across the world, business continuity had become a challenge. However, disruptions of the scale are often accompanied by opportunities which lead to spontaneous innovations, rapid transformations and certain long-term, even permanent changes.
The COVID-19 pandemic necessitated physical distancing, which emerged as one of the biggest challenges for companies. From a business viewpoint, this was disastrous, as human presence, interaction, and collaboration are essential for any work to happen. Furthermore, research suggest that 51% of organisations globally lacked a business continuity plan when the pandemic first hit the world. The challenge was unimagined. A 2020 Gartner study reported that only 12% of organisations were highly prepared for a crisis like COVID-19.
World over, businesses grappled with subdued or declining demand for goods and services, financial liquidity and cash flow challenges, and transforming business practices owing to the pandemic. As companies overhauled operations and work processes, businesses needed to adapt to a dynamic and hybrid work environment where collaborations happened round the clock but remotely.

Addressing this huge challenge, cloud communications and telephony technologies have played an instrumental role for the majority of businesses in connecting people virtually and fostering collaboration while ensuring business continuity. Cloud-based communication technologies were critical to keep businesses and organisations running especially in India, which experienced one of the most stringent lockdowns during the first wave as well as one of the most severe COVID-19 impact during the second wave.
Consequently, the pandemic has led to aggressive adoption of new age technologies, and cloud based initiatives, including cloud computing, cloud storage, cloud telephony, etc., have been at the forefront of this transformation. So much so, that the 2021 Hybrid Cloud Report states that over 96% Indian businesses view cloud services as critical to address business needs.
Growing at a rate of 20% annually, the Indian cloud communication segment is estimated to be around US$1 billion, and remains an important sub-segment of the US$2.5 billion cloud computing market.

The cloud telephony segment is also growing at a staggering pace worldwide. As per a report by Transparency Market Research, cloud telephony services is expected to grow with a CAGR of 17.2% and reach a value of US$ 41,768.3 million by 2026
Backed by strong power and internet infrastructure, cloud based communication services are primarily data-centre-hosted services, delivering VoIP (voice over internet protocol) and data communication solution through telecommunication applications. Cloud based communication platforms provide environment friendly, cost-effective and unified communication measures, as they are capable of using voice, data and video communication formats and thus are able to address several challenges of hybrid work models.
To function in hybrid work environments, enterprises need unified communication network, as they cater to the needs of several organisational functions that are vital for business continuity. Cloud based communication and telephony platforms have strong capabilities for facilitating remote working by integrating people across regions seamlessly to achieve communication and collaboration objectives. These platforms also address data security concerns of enterprises by inculcating a highly protected digital environment.

Furthermore, these platforms also present a unified communication suite that can be leveraged by enterprises for various purposes such as to enhance customer engagement, facilitate certain marketing needs, and support effective management of supply chain and distribution networks. The communication channels also have strong applications for various HR functions as well as for imparting virtual training and upskilling programs to employees.
Due to uncertainties associated with the new normal, work environments and company operations have become more dynamic, with organisations reimaging operating models regularly. Furthermore, advances in digital technologies and enhanced capabilities of cloud based architecture are making distant possibilities new realities. The dynamic times necessitate organisations and people to multitask and engage with multiple technology ecosystems across multiple channels. Several cloud based communication platforms provide smart environments which are flexible, scalable, multi-modal, and multi-functional as well as compatible with popular ecosystems.
During the first wave of COVID-19, most organisations had to counter the sudden impact of the pandemic, leaving them with less time to transform. However, subsequently, during lockdown and post unlocking of the economy, the learnings from the first wave of the pandemic pushed enterprises across industries to invest in cloud communication environment for their organisations.

Within a year, the industries were better prepared and responded better to the second wave, despite its high severity. Consequently, cloud communication channels were actively leveraged for the purposes of administration, emergency response, healthcare services, and relief measures, apart from helping organisations to manage enterprise operations and sustain levels of productivity.
Cloud communication platforms have apparently shown versatile applications across businesses and organisational verticals. In these highly difficult times, these communication suites are helping various sectors transform rapidly, ranging from IT, ecommerce, mobility solution providers, healthcare, and logistics, to adversely impacted sectors like education, manufacturing, hospitality and even real estate. No matter the nature of disruption or crisis, cloud based communication platforms, backed by strong digital and power infrastructure, are aggressively shaping the businesses of tomorrow.

Aditya Kinra
---
Aditya Kinra is vice president at Tata Teleservices. The views in this article are his own.
---