Multiplier, Hipla, BHyve raise early-stage capital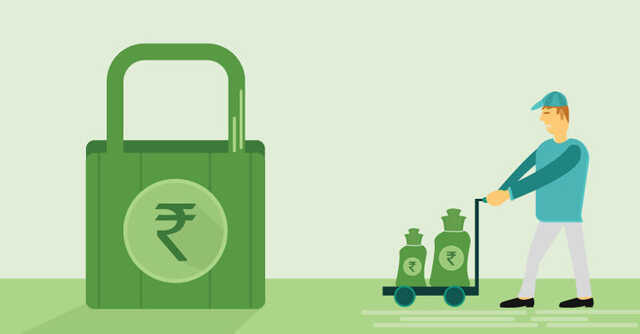 Multiplier, a professional employment organisation (PEO) platform that simplifies international hiring, has raised $4 million led by Sequoia Capital India's Surge, with participation from co-investors Golden Gate Ventures, MS&AD Ventures, Picus Capital and other angel investors.
Multiplier is part of Surge's fifth cohort of 23 companies.
Founded in Singapore in 2020, the PEO platform provides integrated solutions that allow companies to hire talent from anywhere in the world. It also manages compliance requirements in cross-border employment.

The company was founded by Amritpal Singh, Sagar Khatri and Vamsi Krishna. Singh graduated from the London School of Economics (LSE), while Khatri and Krishna are Indian Institute of Technology Bombay (IIT Bombay) graduates.
The startup helps firms streamline the hiring process; provides an integrated platform consisting of automated HR workflow, compliance, payroll and payments solutions; and offers legal employment infrastructure in over 100 countries.

"International hiring is broken, and existing solutions are expensive, opaque and slow. We believe that talent is everywhere, and our vision is to enable companies to hire the best person for the job, regardless of their location. With this round of funding, we're looking to double down on our presence in the region and bring more features to our customers via the Multiplier Platform," Multiplier co-founder and CEO Sagar Khatri, said.
Hipla

Artificial Intelligence solutions startup Hipla Technologies has raised a pre-series A round of $500,000. A bunch of angel investors including Puneet Aggarwal and Deepak R participated in this round.
The company, in a statement, said the capital injection will bolster and accelerate product distribution of its facility and EHS (environment, health, and safety) management solution stack.
"More than 40% of Hipla's current client base are Fortune 500 companies and our plan is to deploy this capital to fulfil demand and maximise sales effort to effectively distribute our product to those who need it, from manufacturing hubs, office campuses, schools to medical centres and ancillary units," Sandeep Kaul, CEO, Hipla, said.

In June last year, Hipla launched a software-as-a-service (SaaS) solution, called Contatrack.ai to help companies with contact tracing capabilities and enables employees maintain social distancing norms.
The company also raised $357,000 in a seed funding round at the time.
Set up in 2019, Hipla primarily provides smart office and building automation solutions to enterprises in the education, healthcare, manufacturing and retail sectors.

It uses AI, big data and computer vision technologies to help firms implement automation solutions in the workplace. Its product suite includes visitor management, parking space, pantry and energy management services, as well as indoor navigation and access control tools.
BHyve
Mumbai-based future of work SaaS startup BHyve has raised $300,000 from JITO Angel network along with Letsventure and other angel investors.

BHyve will use the fresh capital for marketing and technology enhancement, according to a statement.
Co-founded by Ketaki Ogale and Omkar Pandharkame last year, BHyve helps companies document and democratize the tacit knowledge of their employees and launch peer learning networks at organizations. BHyve claims to enhance employee productivity by 35%.
The startup was part of early-stage venture capital firm 100X.VC's Class 04 portfolio. It received an undisclosed investment from 100X.VC at the time.


---