Swiggy refuses to lose out on direct delivery, launches direct order product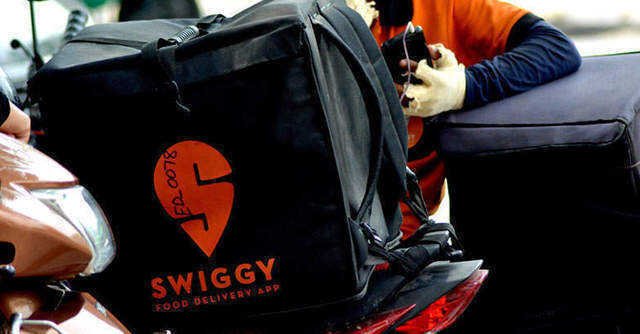 As restaurant owners, under the patronage of NRAI (National Restaurant Association of India), accelerates direct food delivery to minimise dependency on online aggregators, Swiggy is piloting a direct order product with Mumbai restaurants to catch up with the momentum.
Named Swiggy Direct, it offers special commission rates for restaurants besides promising to share data.
The Bengaluru-based company will charge a base fee of 2.5% and payment gateway charges of 2%, which will be passed on to the payment partners.

Delivery charges start at Rs 50 for the first 4 kilometres, with Rs 10 to be added for every additional kilometre. The current offering has a delivery limit of 10 kilometres.
It would also charge a base fee of Rs 30 from customers for the delivery.
For new users placing orders via the direct link, Swiggy has waived off the commission along with flat fee charges for the first 30 days.

Swiggy has detailed out these terms in a document sent to restaurants, a copy of which has been reviewed by TechCircle.
Swiggy has also offered to share customer data, including names and contact numbers, with restaurants for orders coming through Swiggy Direct.
Restaurants are asked to confirm that they would not release this data to their vendors, officers or agents who are not bound by a confidentiality agreement to keep this information confidential.

The new product offering is an attempt from Swiggy to mend ways with restaurants, the lifeblood of its mainstay business.

Also read: Restaurants have a gameplan to take the fight to Zomato, Swiggy. But is it feasible?
"Seems like Swiggy is feeling the heat from a distance as of now. It has tried to copy existing competitors. There is an on-boarding charge for the menu link and delivery charges to restaurants are higher compared to other platforms.
This is not addressing any of our issues, but just a face-saving attempt or even a strategy to wipe out competition. It's still not accommodating restaurants pain points, it's not a win-win for all," Bhushan Ingle, an NRAI member and founder of The Highness Foods, which runs a corporate catering business and several multicuisine cloud kitchen brands in Mumbai and Pune, said.

Restaurants, represented by NRAI, has been in loggerheads with food aggregators on five fronts.
First, the commission levels are quite onerous, running between 20% to up to 35%, especially in a lockdown scenario when the reliance on aggregators is absolute. Two, there is no data ownership or sharing in the aggregator model. Therefore, building a relationship with their patrons is out of the question. Three, aggregator platforms run their own private labels and cloud kitchens which cannibalise the markets for their partner restaurants. Four, restaurants have no control on policies. They can't decide on rates, cancellations, refunds, and are often compelled to give offers.
Lastly, the aggregator technology stack is tightly bundled comprising of user experience, fulfilment, cataloguing and restaurants cannot avail it in parts of their choice. They have to subscribe to all of it.

NRAI had launched #OrderDirect as a priority campaign, a solution closest to addressing these issues to an extent.
NRAI has conducted several workshops and bootcamps to introduce these solutions to its members.
NRAI has also set up a coalition of technology solution providers such as DotPe, Thrive, and Peppo to help its members build their own online ordering infrastructure.

---