Nium turns unicorn with $200 mn cheque, plans to up India team by 60%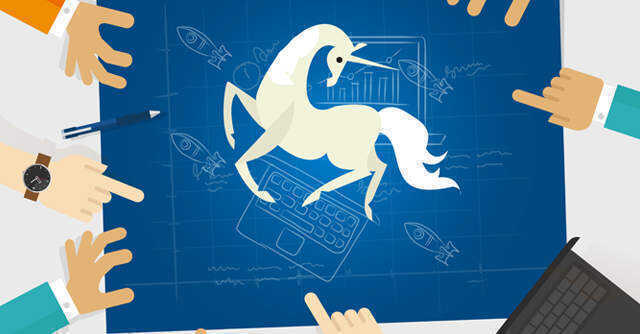 Cross-border remittance API provider Nium, previously known as InstaRem, on Tuesday said it has raised over $200 million in a Series D round led by Riverwood Capital, California based venture capital firm.
Temasek, Visa, Vertex Ventures, Atinum Group of Funds, Beacon Venture Capital, Rocket Capital Investment, and other angel investors, including DoorDash executive, Gokul Rajaram; Chief Product Officer at FIS, Vicky Bindra; and, Co-Founder of Tribe Capital, Arjun Sethi, also contributed to the round.
Nium's current valuation is above $1 billion, thus catapulting it to 2021's growing list of unicorns.

The funding, as per a statement, will be used to expand Nium's payments network infrastructure, drive product development, attract talent, and acquire strategic technologies and companies.
With revenues split almost equally across EMEA and APAC, Singapore based Nium will use funds from this round to accelerate growth in the United States and Latin America.
Total money raised by Nium to date, including this Series D, stands at about $300 million.

Earlier this month, it said it will acquire Singapore registered Wirecard Forex India, a foreign currency exchange, pre-paid card and remittance service provider. In June, it said it will acquire Ixaris, a B2B travel payments firm.
Nium's global payments infrastructure serves hundreds of enterprise clients. Through a single API, Nium provides access to the world's payment infrastructure, including technologies for pay-outs, pay-ins, card issuance, and banking-as-a-service.
Once connected, Nium customers can send funds to more than 100 countries (most in real-time), pay out in more than 60 currencies, accept funds in 7 currencies, and issue cards in more than 40 countries.

Foundational to Nium is its license portfolio, owning the most complete set of money transfer, card issuance and banking licenses in fintech, with services available in 11 jurisdictions.
The company claims to process $8 billion in payments annually. It has issued more than 30 million virtual cards to date. Revenues grew by more than 280% year-over-year.
"India presents not only a significant market opportunity but is also an important source of high-caliber talent. We plan to grow the number of colleagues we have in India by more than 60%, with much of this growth attributed to critical engineering- and product-focused roles," COO Pratik Gandhi said.

India, the company said, provides the bulk of Nium's talent base. The company has about 250 product and engineering roles in India. This will grow to 400 by the year end.
Adding other roles and Wirecard's employees, India will contribute to over 800 employees worldwide, which will be almost 70% of the total employee base.
Financial Technology Partners served as strategic and financial advisor to Nium on its Series D.

---