Google Cloud joins Rise with SAP program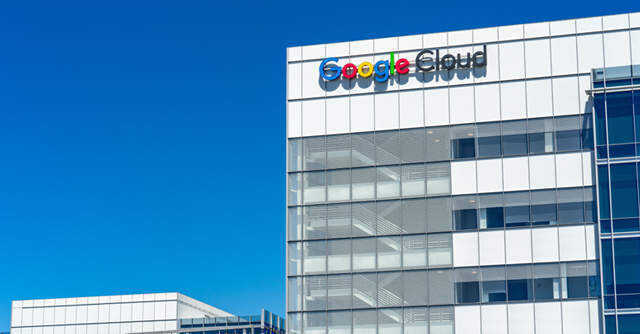 Google Cloud has expanded its partnership with enterprise resource planning giant SAP by becoming a strategic partner for its Rise with SAP offering.
The announcement comes months after the Waldorf, Germany company launched Rise with SAP in January to make its customers' business transformation journey smoother.
Read: HCL signs up for RISE with SAP to enable cloud migration of clients

Adding Google Cloud to the Rise with SAP program will allow customers of both Google and SAP to manage critical business systems on the cloud, run existing business systems on GCP and tap into Google's solutions in artificial intelligence and machine learning, according to a statement released on Thursday.
"We are seeing incredible momentum of RISE with SAP across Asia Pacific and Japan. Customers are leveraging RISE to not only accelerate transformation to the cloud, but to also lead in industries and empower their sustainable future," Paul Marriott, President, SAP in Asia Pacific Japan, on the growing SAP- Google cloud partnership, said.
Read: Wipro to migrate SAP workloads to Google Cloud

The RISE partnership is expected to accelerate customers' cloud and business process migrations, while the clients will also be able to use SAP analytics cloud, and SAP data warehouse cloud solutions, which are within the SAP business technology platform (SAP BTP).
"Wipro, Ocean Network Express and Siam Cement Group and many more in APAC have embraced digital transformation at speed and scale and moved to S/4HANA running in Google Cloud," Karan Bajwa, vice president, Google Cloud in Asia Pacific, said, explaining the current RISE partnership.
"We look forward to partnering with SAP on RISE to help even more organizations in the region accelerate the migration of their most critical business systems into the cloud," Bajwa added.

Read: CEO Benioff expects Salesforce to overtake SAP in enterprise applications market
Google Cloud has been gaining a lot of momentum within SAP customers within the past few months. In the recent earnings call at parent Alphabet, CEO Sundar Pichai highlighted how key customers of SAP are choosing Google Cloud as their platform for digital transformation.
"Organisations across industries are choosing Google Cloud as their platform for digital transformation, including SAP customers like PayPal, Johnson Controls and Whirlpool, who have deployed SAP environments on Google Cloud," Pichai said during the second quarter 2021 earnings call.

For the quarter ended June 30, 2021, Google Cloud revenues climbed up 54% to $4.63 billion, up from $3 billion last year.
---