Ather Energy offers its charging connector technology to other OEM players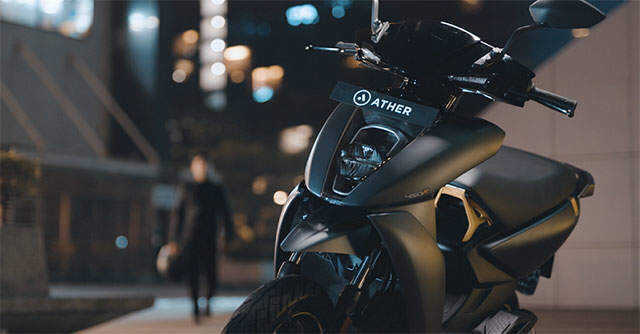 In an effort to drive faster adoption of electric vehicles (EVs), Bengaluru-based electric scooter provider Ather Energy has opened its charging connector to other original equipment manufacturers (OEMs) to allow for an interoperable two-wheeler charging platform for the country.
Ather said that the move will help reduce range anxiety with access to over 200 of its charging locations as well as slash infrastructure investments by helping OEMs build products on a common standard.
"Electric two-wheelers are now going mainstream with the big push through FAME-2 by the government. Consumers need a fast-charging network in public locations to make this shift and that's exactly what we are doing to build this category," Tarun Mehta, co-founder & CEO, Ather Energy, said.

FAME-2 or Faster Adoption and Manufacturing of Hybrid and Electric Vehicles, is the phase 2 scheme promoted by the government to push for EV adoption.
In March 2019 the government had announced an outlay of Rs 10,000 crore in this regard.
Currently, there are global standards in charger ports for electric four-wheelers, most common of which are the Chademo and CCS.

However, there are no connector standards as such for the two-wheeler EV market. Also, the size of most electric two-wheelers makes it infeasible to adopt a four-wheeler connector.
The environmental conditions unique to India, such as temperature and moisture also require adequate field testing for safety and longevity.
Ather's connector consists of a combo of AC and DC charging. The size has been designed to be suitable with 2 wheelers and three wheelers with the ability of CAN (Controller Area Network) 2.0 communication along with a control and proximity pilot. Ather added that the production costs have kept low to make it suitable for mass segment vehicles.

"At this stage of the category, the industry needs these collaborations, and we are already in talks with some OEMs to take this industry alliance forward," Added Mehta.
Ather Energy was founded in 2013 by Tarun Mehta and Swapnil Jain. The electric two-wheeler brand currently operates in 23 cities, some of which are in Bengaluru, Chennai, Hyderabad, Pune and Mumbai.
---