Google selects 16 startups for fifth class of Accelerator programme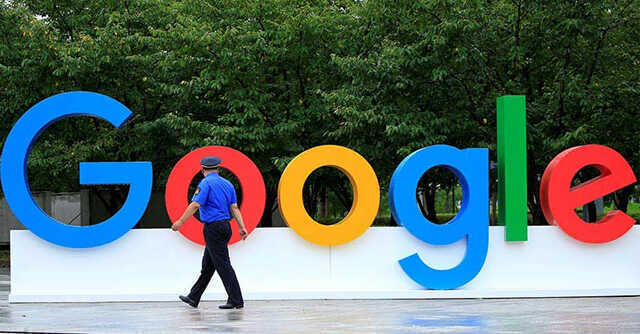 Search engine giant Google on Tuesday said it has shortlisted 16 Indian startups for its fifth class of the Google for Startups (GFS) Accelerator India programme, from a set of 700 applications.
The selected startups, operating in areas such as healthcare, fintech, education and agritech, will receive three months of mentorship and support from a network of Google-curated mentors, as per a blogpost announcement.
The mentorship will range from access to Google teams, technology guidance on projects, machine learning related support, user experience and design mentorship, leadership workshops, networking opportunities, public relations support, among others.

GFS Accelerator has accelerated over 80 startups, which have collectively gone on to raise over $1.9 billion in funding, programme manager Paul Ravindranath said in the blogpost.
"We've included startups across maturity levels that are not only utilising cutting edge tech but are meaningfully helping India, and potentially the world, adapt and move forward in this season," Ravindranath added.
The 16 startups are EkinCare, AgNext, Goals101, OkCredit, Nemocare Wellness, Zypp Electric, Bolo Live (Bolo Indya), Yoda, Hypd, EloElo, Aquaconnect, Bullet, MedCords, LegitQuest, KareXpert, and Walrus.

Corporate healthcare and wellness curator EkinCare provides an enterprise ready virtual care platform. AgNext operates across the agriculture supply chain using artificial intelligence-based Rapid Food Quality Assessments.
Goals101 operates as a Transaction Behavioural Intelligence (TBI) company that claims to accelerates business growth for banks with the use of AI and Machine Learning (ML).
OkCredit operates a digital bookkeeping solution for small businesses.

Nemocare Wellness aims to end all preventable neonatal and maternal deaths in the "developing world" by building affordable, accurate, continuous smart monitoring wearables. On the other hand, Zypp Electric solves for making last mile deliveries go electric.
Bolo Live operates as a live streaming app, and Yoda functions as an Instagram for learning.
Hypd provides a content to commerce platform, and EloElo provers a creator-driven vernacular social gaming platform that brings traditional Indian activities and games online, and lets creators monetise talents effectively.

Aquaconnect operates a full-stack aquaculture technology venture to offer data-driven farm advisory and marketplace solutions to fish and shrimp farmers.
Bullet aims to combine convenience of UPI payment system with power of credit for daily spends.
MedCords operates a digital touchpoint for affordable primary diagnosis and quick medicine delivery.

LegitQuest operates as a B2B legal database solution provider. KareXpert operates as a fully integrated hospital in the cloud, sort of a GSuite for hospitals of any size.
Lastly, Walrus operates a digital bank for the young Indians.
In the fourth class of the programme conducted at the Google Developers Launchpad Space in San Francisco in 2017, Google had chosen six Indian startups -- EdGE Networks, FastFilmz, IndiaLends, RailYatri, RecipeBook and SigTuple.

---