Walmart-owned PhonePe gets AA license from RBI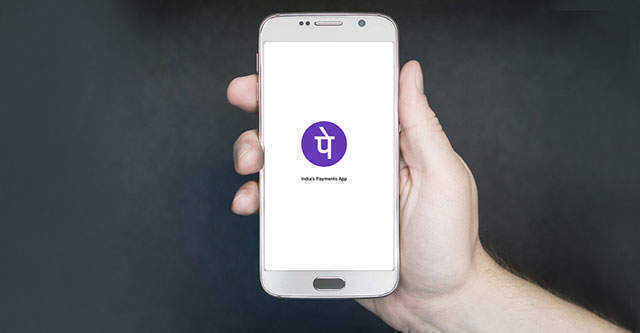 Walmart-owned digital payments service provider PhonePe group on Thursday said a fully owned subsidiary of it has received an in-principle approval from the Reserve Bank of India (RBI) to operate as an Account Aggregator (AA).
PhonePe Account Aggregator Pvt Ltd has secured a license which will let the Bengaluru-based startup launch its AA platform.
AA platforms house the ability to enable free and instant exchange of financial data between the Financial Information Users (FIU) and Financial Information Providers (FIP) with due consent from customers.

In October 2020, IndusInd Bank became the first bank to go live on RBI's Account Aggregator Framework.
In 2016, the central bank had approved a new class of non-banking financial companies (NBFC) to act as Account Aggregators, which manage consent for financial data sharing. Account Aggregator is data access fiduciary (DAF) for financial data.
FIPs are the institutions which hold customer data, for example, one's bank, NBFC, mutual fund depository, insurance repository and pension fund repository.

Meanwhile, FIUs consume the data from an FIP to provide various services to the end consumer. As per an example from Sahamati, a lending bank wants access to the borrower's data to determine if a borrower qualifies for a loan. The lending bank is the FIU. Banks play a dual role, both as an FIP and an FIU.
Sahamati is a self-organised Collective of the Account Aggregator ecosystem set up as a not-for-profit.
"Our AA technology stack will enable any Financial information user (FIU) to instantly retrieve financial information with customer consent from the Financial information provider (FIP)," PhonePe co-founder and CTO Rahul Chari said.

PhonePe, formerly known as Flipkart Payments, is owned and funded by retail giant Walmart.
It operates a digital payment system for semi-closed prepaid instruments services in India.
In December 2020, it was partially hived off as a separate entity to help the firm expand its presence in the MSME market.

It was set to raise $700 million in equity capital at a post-money valuation of $5.5 billion.
The company generates revenues through the sale of its services, payment intermediary services, and from processing of payment transactions.
Other sources of revenue include sales of advertising services.

Founded in 2015 by former Flipkart employees Chari and Sameer Nigam, PhonePe was acquired by Flipkart in 2016.
The company, which started as a digital wallet, now commands close to 40% market share in UPI based transactions, making it among the top two players in the country.
---