How Oncostem uses AI to personalise breast cancer treatment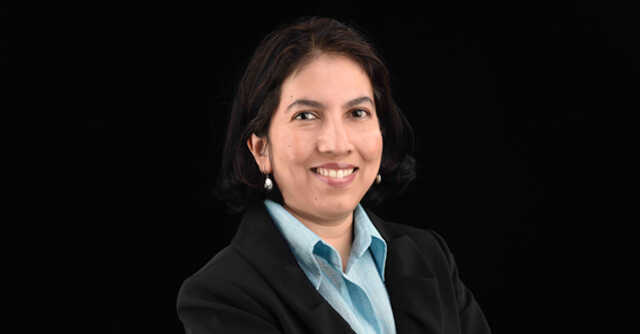 Every four minutes, a woman is being diagnosed with a case of breast cancer!
The disease happens to be the most commonly occurring type of cancer among women, affecting over 20 lakh patients and causing over 500,000 deaths every year worldwide.
Most breast cancer treatments available today are also known to be painful, toxic and complex.

Now, Oncostem Diagnostics, a Bengaluru-based health-tech startup, is solving part of the challenge by giving people an AI-based solution to seek personalised treatment for their case.
Currently, patients suffering from hormone-receptor-positive early-stage invasive breast cancer have to go through some type of surgery to get the tumour removed. Then, depending on the type of cancer and its biology, they are prescribed chemotherapy, radiotherapy, and hormone therapy to prevent the return of the disease.
Oncologists mostly use pathology-based clinical methods to determine the treatment option for patients.

They consider the patient's age, size of the tumour, number of lymph nodes associated with it and the level of metastatic spread among other factors to predict the aggressiveness of cancer.
If the tumor size is big and the lymph nodes are infected with metastatic cells, they would typically say that the likelihood of cancer returning is high and the patient should take all three treatments.
However, as Oncostem's founder Dr Manjiri Bakre explains there's no 100% evidence that everybody with a larger tumour size will always have cancer come back while those with smaller one could never witness a case of recurrence.

"Doctors sometimesincorrectly predict a possible chance of recurrence and end up prescribingchemotherapy, with radiotherapy and hormone therapy, to those who might notneed it instead of those who do," she tells TechCircle.
Chemotherapy, primarily designed to attack fast-growing cancer cells, takes up to six months and proves highly toxic for the patients as it can target healthy cells. It causes hair loss, fatigue, anemia, weight loss, allergies, and kidney problems while affecting the mental health and confidence of the patient.
"Worldwide statistics have shown that only 15 out of 100 patients actually benefit from the chemotherapy that is given when the breast cancer is diagnosed in early stages," Bakre said, emphasizing that about 95% of the patients in India who are diagnosed in stage 1 and 2 are getting chemotherapy today."

To tackle this challenge and help oncologists correctly identify the patients who will benefit from chemo, the cell biology and cell signaling veteran started Oncostem Diagnostics in 2011.
The startup then developed an AI-powered prognostic test -- CanAssist Breast -- that looks at a combination of five novel protein biomarkers (which are not assessed at present) to predict the risk of breast cancer recurrence at a distant site over a period of five years.
"Cancer is a very complex disease. There is a lot of interaction between different proteins to give the aggressive behaviour. What the AI-based algorithm does is understand these complex reactions in the cancerous tumor well and correlate that to arrive at whether patient has an aggressive disease or not with a lot more accuracy than the current methods," Bakre explained.

CanAssist's AI-based algorithm, trained on 300+ patients' data via repeated learnings, integrates the tumour biology data with time-tested clinicopathological parameters to calculate a risk score between 0 and 100.
Patients with scores less than 15.5 are low-risk individuals while those with high scores are the ones who could see aggressive cancer recurrence in the near future.
The report even gives the chances of recurrence in percentage.

This, depending on the case, can be used by doctors to offer a personalized treatment plan, ensuring only high-risk individuals go through chemotherapy, radiation therapy, and five years of hormone therapy.
Low-risk patients, on the other hand, could straight away be directed to radio therapy and hormone therapy, without chemo or its side effects.
The technology has been used on over 1600 patients in the last five years. About 70% of them were found in the no-chemo, low-risk category.
The data is yet to be published, although Bakre said that patients who have completed five years of the test and didn't go for chemotherapy are all doing well, without the instance of cancer recurrence.
She claims that the test works with 95% accuracy, which is on par with that offered by the product of ExactSciences – their closest competitor in the west.
However, when it comes to pricing, their test about 5 times cheaper than the rival product at Rs 60,000. For reference, chemotherapy costs 2-3 times more, depending on the hospital.
"An increasing number of cancer patients, growing awareness of cancer, the high price of tests and the high cost of administering chemotherapy present a significant opportunity for these types of start-ups with the potential to produce tests capable of identifying a recurrence of cancer early and accurately," Rohit Anand, a medical devices analyst at GlobalData, told TechCircle.
Moving ahead, Bakre said, the plan is to use data from tests and increase the accuracy of CanAssist to 98%.
The company has already launched the test in Turkey and is in talks to expand to other geographies, including Middle East and parts of Europe, as well.
By 2025, it expects to touch lives of about 5000 breast cancer patients with solution, clocking about $20 million in revenue.
Beyond working on improving the current test, Bakre said Oncostem will be focusing towards developing recurrence prediction tests for two more cancers – ovarian and triple negative breast cancer.
However, for that, the founder plans to raise more capital over the $9 million raised from Sequoia and Artiman Ventures.
"We will keep on adding the tests over time and make this one automated with a kit that could be used at the hospital itself to cut down the report turnaround time," the founder said.
Currently, the test procedure requires the tumor sample to be shipped to the company's Bengaluru lab, causing logistical delays at the patient's end.
According to GlobalData stats, India's oncology testing market is expected to touch $40 million by 2025.
---