Fitness startups see a sweet spot in preventive healthcare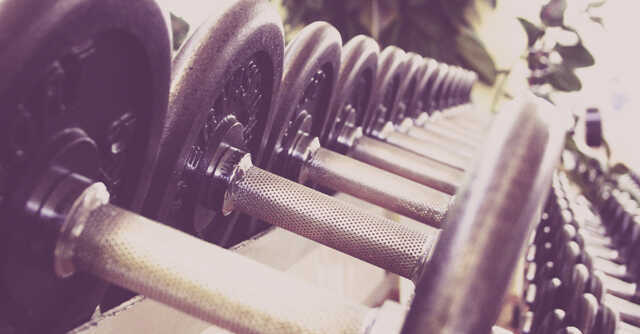 The pandemic-induced restrictions and limited access to gyms and recreation facilities have led many individuals to rely on a tech-based approach to fitness--from online fitness classes to apps and wearables that lets them track their step-by-step progress.
While many individuals have seen their health improve, this trend has also benefitted numerous technology startups in the fitness and digital health space. There are almost 900 startups in the fitness and wellness space in India, of which 76 are investor backed, according to data shared by Tracxn that tracks startups and private companies.
The total investment in the fitness and wellness tech space in India stood at $34 million for 2020 across 22 rounds, according to Tracxn. Cut to 2021, and startups have already raised $215.1 million across 17 rounds.

Companies such as Steadview Capital and Nexus backed Ultrahuman Healthcare as well as existing fitness platforms like Cure.fit-backed Sugar.fit and Vishal Gondal-led GOQii are making inroads into the personalised preventive healthcare space. The approach is similar for these three – including integration with third-party wearable devices to track biomarkers such as glucose levels, activity through heart rate, sleep time and a data-based approach to what works best for an individual.
For Cure.fit, adding the vertical on Sugar.fit was a natural extension of their strategy through a digital platform. The Tata Digital backed entity which started with Cult.fit chain of gyms and added verticals on healthy food Eat.fit, ecommerce, doctor consultations and others, had to take its classes virtual as gyms remained closed.
As part of its foray into digital fitness and wellness platform, Sugar.fit complements the fitness and diet coaches on the platform, targeting people with Type 2 diabetes which is caused due to insulin resistance and lowered production of insulin over time. "You can be on medicines on your whole life but the promise behind Sugar.fit is that if you get on our program we will be able to reverse your diabetes or will be able to get you off your medicines," Ankit Gupta, lead for product and engineering teams at Cult.fit told TechCircle. He adds that device has a huge role to play in tracking the changes in glucose level and a generic solution cannot address this.

For the Sugar.fit program which has been in pilot phase since May, the company has tied up with Abbott Labs' sensor-based continuous glucose monitor. The user can patch the coin sized device on their arm, which can be scanned to monitor the glucose level. The device allows users to store a pattern of data for a period of three months to look at how the levels change.
Ultrahuman Healthcare and GOQii are also working with Abbott's product to collect data for their platform. However the lens is different. "We are not a platform for people with an existing health condition. Our platform is for people who do not want to get into that point," Mohit Kumar, founder and CEO of Ultrahuman told TechCircle. The platform tracks the metabolic score of a user and tracks the body's response to food being consumed on a scale of 0 (poorest) to 10 (best). Kumar adds that the psychology for the device is not to reverse pre-existing conditions but as a way to remain fit which helps users to stay committed to the platform.
In the case of GOQii, which had launched a tracker earlier, its diabetes management platform uses Abbott's sensor. Vishal Gondal, founder of GOQii says that the platform has evolved from being a wearable and coaching service to a longevity framework.

Breathe Well-Being which recently raised funds from 3one4 Capital led by Accel and others have a different approach to the problem, asking users to enter details of their glucometer reading and other data points on the app. The platform uses a coach and community-led approach, gamifying the experience for users. "Think of it as the Quora for diabetes," says Rohan Verma, CEO of the company.
However, the long-term effects of relying on technology alone to reverse chronic conditions does not work.
Dr Parinita Kaur, a consultant in internal medicine for diabetes management at Aakash Healthcare in Dwarka, concludes: "A lot of applications and other ways have been introduced but a proper follow-up with your doctor and nutritionist is a must. A lot of people leave their treatments and rely on these solutions and have got themselves into much worse conditions." She concludes that a comprehensive view is necessary if patients are suffering from other conditions such as kidney problems and heart diseases.

---