UPI transactions volume climbs 9.5% in Aug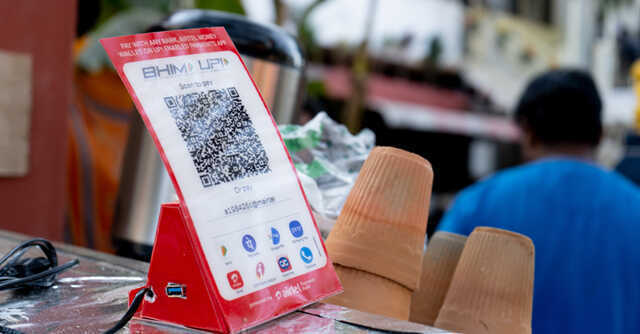 National Payments Corporation of India (NPCI) for the month of August reported a 9.5% pick up in P2P (peer to peer) and P2M (person to merchant) transactions across UPI apps at about 3.56 billion.
In the month of July, the total number was at about 3.25 billion, a steady rise from June's 2.81 billion.
The reported volume of transactions had dipped for a second consecutive time in May, at about 2.54 billion, likely as a result of complete and partial curfews placed across the country to curb the second wave of Covid-19 infections.

The top player in August was PhonePe, the Walmart-owned mobile payments player that has remained unchallenged in the space. It reported over 1.62 billion transactions totalling Rs 3.016 trillion.
PhonePe total value formed about 47% of overall P2P and P2M transactions value of about Rs 6.391 trillion.
App-wise data comprises customer-initiated transactions, B2C transactions, B2B transactions, and on-us transactions. On-us transactions are unprocessed and settled through the UPI Central System under NPCI.

Next up was another consistent runner-up, Google Pay, with 1.24 billion transactions totaling to about Rs 2.445 trillion.
Accordingly, PhonePe- and Google Pay-operated volume of transactions form 85% of overall P2P and P2M transactions volume.
Apart from the two reported players, only five other UPI service provider apps had transactions in the volume range of minimum of eight-figures.

The five players, in descending order, were Paytm, Axis Bank, Amazon Pay, BHIM, Yes Bank, and ICICI Bank.
Read: Central bank labels Big Tech a policy concern
All UPI players in the country have until December 2023 to comply with new market cap norms that dictate a limit on the market share that each of the players can command.

In late March, UPI developer NPCI had released a nine-page standard operating procedure (SOP) to monitor the 30% market share cap for third party application providers (TPAP) such as Google Pay and PhonePe.
There was a total of 56 UPI apps in business in August, discounting those enabling transaction volume of less than 10,000.
---