Google puts AI to work to make Maps, Search more environment friendly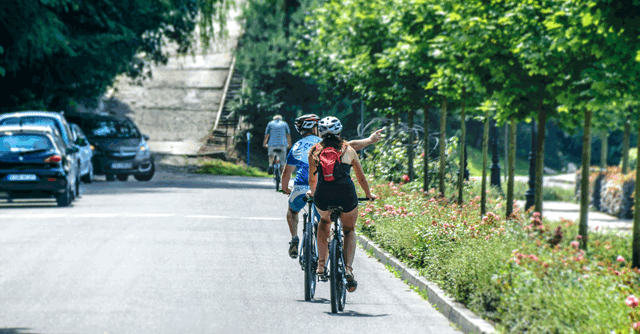 Tech giant Google is going to try and make some of its software more environment friendly. In a slew of updates announced today, the company said software like Maps and Search will start showing results that are meant to steer people towards environment friendly options.
For instance, users in the US will not only see the fastest route to a destination on Google Maps, but the app will also show the most fuel-efficient route. The company said it is using artificial intelligence (AI) and insights from the US Department of Energy's National Renewable Energy Laboratory (NREL) to provide eco-friendly routes on Android and iOS versions of Maps. The feature is available only in the US right now and will come to Europe next year.
"We estimate that eco-friendly routing has the potential to prevent over one million tons of carbon emissions per year — that's the equivalent of removing over 200,000 cars from the road," Russel Dicker, Senior Director of Product, wrote in a blog post.

Further, when people look for flights on Google Search, the platform will show carbon emission results for each flight it displays. Google said that the emissions estimates are "flight specific as well as seat-specific". Which means that takes into accounts facts like newer aircraft being more environmentally sound, and premium economy and first-class seats increasing emissions.
"To put these estimates in context, flights with significantly lower emissions will be labeled with a green badge. And if you want to prioritize carbon impact, you can sort all of the results to bring the greenest flights to the top of the list," Richard Holden, Vice President of Travel Products said in a separate blog post.
For other related subjects, Google Search will also try to direct people towards environmentally sound results wherever possible, like in searches for hotels, consumer products and more. The company said it is also piloting research in Israel to "predict traffic conditions" and "improve the timing" of when traffic lights change, using AI technology. "So far, we are seeing a 10-20% reduction in fuel consumption and delay time at intersections. We're excited to expand these pilots to Rio de Janeiro and beyond," Sundar Pichai, the CEO of Google, claimed in a blog post.

Technology giants like Google, Apple and Facebook have promised to become net zero in terms of emissions for their worldwide operations by 2030. This includes their data centers and worldwide officers. In the case of Apple, it also includes the company's many manufacturing partners who are taking the pledge.
---