Samsung to start producing 3nm chips in 2022, 2nm to come in 2025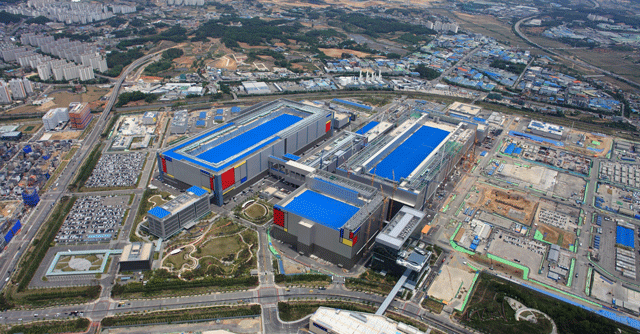 Electronics giant Samsung, today, said the company will be ready to start supplying 3nm chips to its customers in 2022. The company said that it is scheduled to start producing the first 3nm chips in the first half of next year, followed by second generation 3nm chips in 2023. The 2nm chips have also been added to Samsung's technology roadmap and will go into mass production in 2025, the company said.
"We will increase our overall production capacity and lead the most advanced technologies while taking silicon scaling a step further and continuing technological innovation by application," said Dr. Siyoung Choi, President and Head of Foundry Business at Samsung Electronics.
The new 3nm chips are based on the Gate-All-Around (GAA) transistor structure, which is an extension of the Fin Field Effect Transistor (FINFET) process, which was introduced in the late 1990s. While GAA is a big change to semiconductor manufacturing, the South Korean company said it is already working on more advanced Multi-Bridge-Channel FET (MBCFET) technology, which will be used for the 2nm chips.

According to Samsung, the first 3nm chips will allow up to 35 percent decrease in silicon area, 30 percent increase in performance, and 50 percent lower power consumption as compared to the current 5nm process. Flagship chips from Qualcomm, Samsung and Apple currently use the 5nm manufacturing processes.
Semiconductor companies like Samsung and Taiwan Semiconductor Company (TSMC) have been plagued by high order volumes and delays caused by the pandemic. In May, Pat Gelsinger, the CEO of Intel had said that the shortages could continue till 2023, as the industry is facing an unprecedented increase in demand. During its second quarter earnings call earlier this year, TSMC also said its 3nm chips had been delayed by 3-4 months.
---