'Not all workloads need to move from on-premise to the public cloud': Alok Ohrie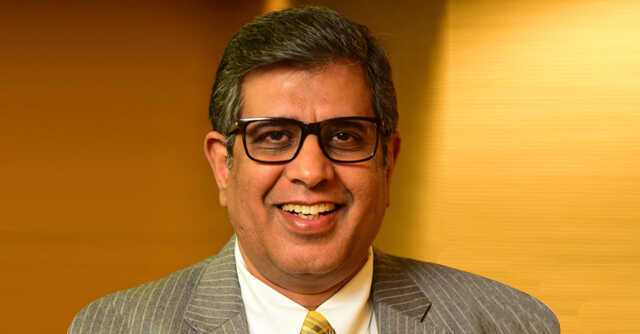 Dell Technologies India is pursuing its vision of being an essential infrastructure and technology company that helps deploy modern infrastructure and multi-cloud solutions in the traditional model and also as Everything-as-a-service, which involves on-premise, public, hybrid and multi-cloud solutions. The company has also sharpened its focus on helping enterprises handle their data more efficiently.
In an interview on Tuesday, Alok Ohrie, President and Managing Director at Dell Technologies India, spoke about how the things enterprises need to keep in mind when modernising their IT infrastructure, and the top five trends that companies need to be aware of when doing so.
Edited excerpts:
How is Dell faring in India?

From an India business contribution point of view, we are among the top five markets for Dell Technologies globally, and in the top two in the Asia-Pacific region. In India, we had a record two quarters and are seeing that translating to a substantial rise in market share across different categories of products. In India we are number one in terms of storage business and number one in the X86 server segment. On the other side, we have the PC, laptops and workstations market where we are number two and the market share has grown substantially.
How do you see Indian enterprises handle their IT infrastructure today?
Covid has brought digital transformation to the centre of everything. The digital push is growing rapidly in India. Customers are taking a deep interest in how they can develop the IT infrastructure of the future so that they can incorporate resilience, scalability and continuity in their business. From an Indian context, businesses are redefining their infrastructure architecture. At the centre of all this is superior data management.

According to a study by Dell and Forrester research, 52% businesses have neither realised the potential of their data nor have they the goals they have had as part of their digital transformation. Three-fourths of customers believe they have a data-driven approach but only one-fourth in reality treat this data as capital. In this context, it is our vision to be an essential infrastructure and technology company that helps deploy modern infrastructure and multi-cloud solutions both traditionally and Everything-as-a-service.
How should companies modernize their IT infrastructure?
There is a lot of hype in the market with regards to a new IT services model and consumption model, but customers need to provide with an approach and a plan that helps them consolidate and modernize their existing core, at the same time focus on newer businesses. We wouldn't have been able to claim market share had our supply chain not been so efficient.

What are the things they need to keep in mind when doing so?
It is a proven fact that moving all workloads from on-premise onto a public cloud is onto the most efficient way of running the IT infrastructure for companies. The rationalization of workload is an extremely critical step, and that starts with taking a deeper look at the peaking of loads during the monthly usage cycles and figuring out the pattern that it really follows. Based on this companies can decipher which workloads can be moved to a hyper-scalar public cloud and which one would be best to have on-premise. In a multi-cloud environment for the customers, data sits in different clouds.The goal is to seamlessly manage the data across these multiple environments. Then they need to be topped up with AI/ML algorithms to get the right insights which could really push the business further.
How does this strategy fit into the everything-as-a-service models that you talk about?

We look at everything-as-a-service in three different buckets. First is infrastructure-as-a-service, the second bucket is datacentre-as-a- service, and the third is data storage services. At the end of the day, depending on the customer needs, we may end up recommending datacentre as a service or cloud infrastructure as a service. It is not a one size fits all solution. We do not limit our engagement with the customer by saying this is the best thing for you. We act as advisors and provide a blueprint that can be rolled out in a phased manner.
Other than these, what are the top trends you are seeing in the Indian market?
There are five broad trends. Number one is data management and it is really taking the front seat within boardroom meetings. The second trend is the adoption of Artificial intelligence and machine learning. The third trend clearly visible on the horizon is 5G, and with its launch, there will be a lot of services that will be offered by many industries. The top three industries that will see the most impact are the retail, banking and manufacturing sectors. The fourth trend is edge computing, because low latency in data has been a big issue, and there are many enterprises that are waiting to deploy use cases, which has been on the waitlist due to the current latency issues. The deployment of IoT and sensors for automation will get sorted out with the deployment of 5G and edge. The final trend is the combination of cloud and cybersecurity--here the cloud includes public, hybrid and multi-cloud types. This is where our energies are getting directed in the Indian market.

---