Tech, auto firms ramp up sustainability initiatives in India ahead of COP26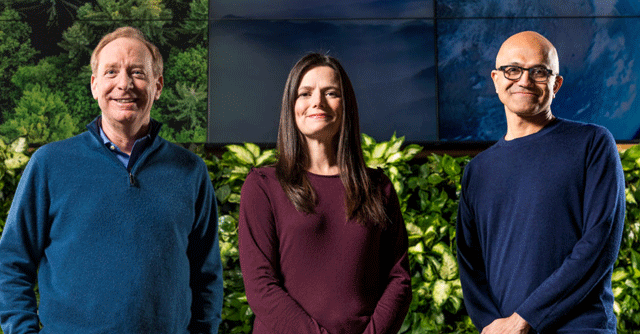 Many big technology companies and carmakers are launching Environmental, Social, and Governance (ESG)-based solutions in a bid to help clients lower their carbon footprint in India and around the world.
On Thursday, for instance, Microsoft, ABB, and Infosys announced new sustainability and ESG-related initiatives. Microsoft announced the public preview of its 'Microsoft Cloud for Sustainability' solution, along with a goal to reduce the use of water in its evaporation-cooled data centers by 95% by 2024. The company is also working with its supply chain to reduce Scope 3 (indirect) emissions in its operations.
In India, Engineering Services Company ABB moved to a new artificial intelligence (AI)-based corporate office in its sustainable manufacturing campus, which the company expects will produce 100% of its own renewable energy by 2023. Global integrated energy solutions company BP, and global IT heavyweight Infosys, also announced they will co-develop an energy-as-a-service solution to help companies reach their decarbonisation goals this week.

On October 27, IT commodity solutions provider Eka software launched an ESG solution for enterprises to monitor and report metrics announced its partnership with the climate and society. IT major Capgemini, too, has signed a partnership agreement with The Energy and Resources Institute (TERI) in India to support operations in sustainability and ESG goals of its global and Indian clients on October 25.
Apart from the IT sector, automotive giant Volvo also released the Volvo Prototype LXO3 for construction, which is a fully autonomous, battery-electric prototype vehicle, seen as a step towards low carbon emission in the construction vertical.
Consumer technology firm Fujifilm launched a new initiative for the company called Sustainable Data Storage on October 20, to highlight how tape technology can still be used to reduce electricity consumption and carbon dioxide emissions associated with data storage.

ESG has become an important buzzword around the world. It assumes a lot of importance in India, too, with the twenty-sixth United Nations Climate Change Conference (nicknamed COP26) set to take place in Glasgow, Scotland from October 31, and India still being the world's third-largest emitter of greenhouse gases after China and the US.
Other than IT and auto companies, even India's markets regulator SEBI proposed on October 27, that asset management companies should only invest in funds that possess Business Responsibility and Sustainability report disclosures (BRSR) from October 2022 onwards.
Not to be left behind, e-commerce platform SnapDeal on October 26 appointed two ESG-focused directors: Kaushik Dutta and Richa Arora, ahead of its expected Rs 3,000 crore ($400 million) IPO, which is expected to be filed in the next few months.

With all of the talk around ESG, it is clear that ESG and sustainability are going to become an integral part of all enterprises and future startups in future.
---