Gadgets at Work is a weekly section where we highlight gadgets and consumer products that can help simplify any executive's life.
With the shift to remote and hybrid work, norms on the use of personal devices are a lot more flexible now. This has widened the ambit of what executives can use to get their work done. IT teams can figure out how to work the 'bring your own device (BYOD)' system to the workplace, but you can choose the gadget yourself.
Apple iPad Mini (2021)
Starts at Rs 46,900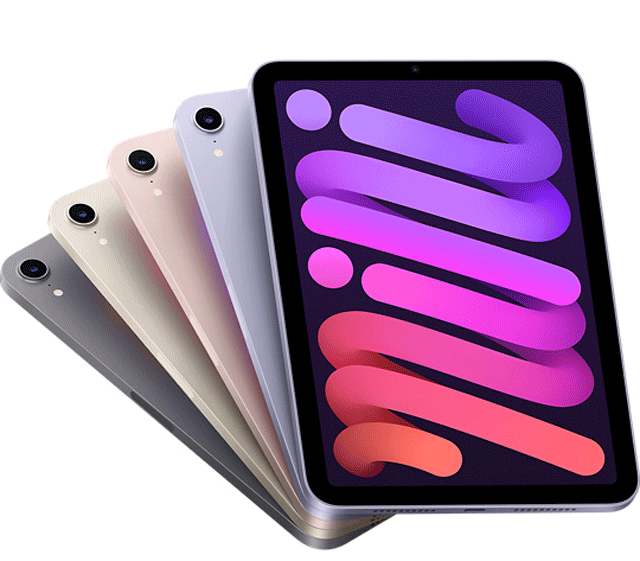 Apple's new iPad Mini is an ideal secondary device for professionals. It is a much more compact as compared to the iPad Pro series, and hence ideal for one-handed use. The 8.3-inch Liquid Retina screen offers a lot more legroom than a smartphone for reading, scrolling through emails or excel sheets, and browsing the web. It also supports the Apple Pencil, which makes it useful for taking down notes during video meetings. It has a touch ID fingerprint sensor and supports both WiFi 6 and cellular connectivity, albeit in separate variants.
Samsung Galaxy Z Fold 3
Rs 1,49,999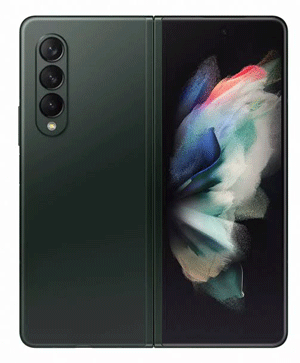 The third smartphone in Samsung's Fold series feels more durable and dependable. The company has also added support for the S-Pen to it, which brings the note-taking capabilities of the Galaxy Note. What makes it stand out is the massive 7.6-inch screen that can boost productivity, video playback, and gaming. The smartphone also allows two apps to be run side by side on the larger screen, so you can open mail on one side and copy text into an excel sheet opened on the other.
Asus ZenBook Flip 13 UX363
Starts at Rs 89,990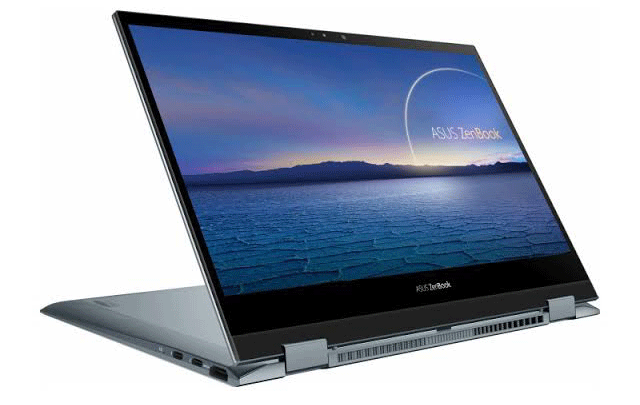 ZenBook Flip 13 UX363 is one of the best 2-in-1 notebooks in the market right now, and offers the convenience of a touchscreen and the performance of a high-end notebook. It is powered by the Intel Core i7 11th Gen processor, has a 1 TB SSD and a 13.3-inch Full HD (1,080p) display. A 360-degree hinge allows the screen to be folded all the way to the back, converting the laptop into a tablet-like device. At 1.3kg, it is also light and highly portable, which makes it perfect for professionals who still have a lot of travel to do for work. It also has a noise-canceling feature that uses machine learning (ML) to isolate unwanted noise during meetings.
Apple MacBook Pro 14 (2021)
Starts at Rs 1,94,900

This is the 14-inch screen variant in Apple's new Macbook Pro series. It is powered by the new M1 Pro chipset that is a lot more powerful and capable with graphic-intensive tasks and workflows than the first-gen M1 chipset used in the 13-inch MacBook Pro. It also offers multiple ports, including four Thunderbolt ports, an SDXC card slot, and an HDMI port. The M1 Pro chipset has a 16-core Neural Engine for faster on-device machine learning (ML) acceleration, which might be useful for professionals working with AI. It's also an ideal laptop for coders.
Bose QuietComfort Earbuds
Rs 26,990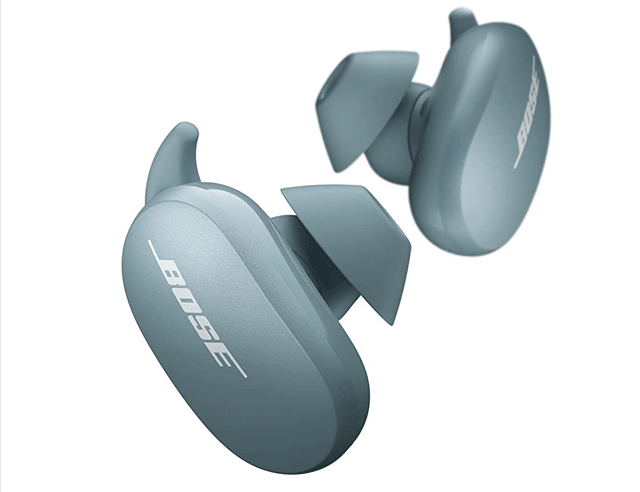 Not everyone wants to appear on a Zoom/Teams call with a pair of large over-ear headphones around their head. That's where devices like the Bose QuierComfort Earbuds come in. They support Bluetooth 5.1 and provide up to six hours of battery backup on each charge, according to the company. There's a built in Quiet mode for blocking outside noise and an Aware mode that only subdues loud sounds. Users can change volume, switch between modes, and answer calls with taps and swipes on the flat side of the earbuds.
---