IIIT-H professor's manual seeks to apprise students of tech behind foldable phones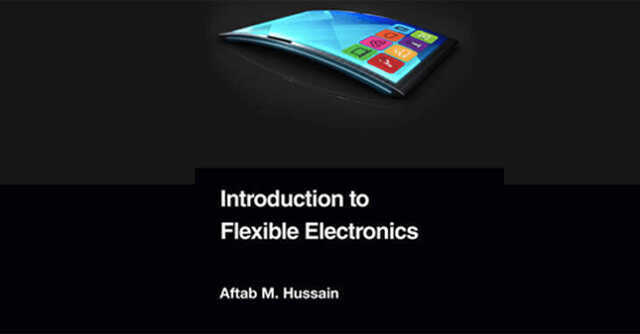 Aftab Hussain, professor of the Indian Institute of Information Technology, Hyderabad (IIIT-H), has published a manual that is being labelled as the world's first mainstream handbook on flexible electronics.
Hussain's book titled 'Introduction to Flexible Electronics' seeks to enable and encourage students to further study the topic of flexible electronics. He has been teaching a full-semester course on flexible electronics at IIIT-H since 2018.
Flexible electronics constitute circuits that are mounted on flexible substrates. They can be vital for designing electronic circuitry that can conform to a required shape, which gives engineers more flexibility to build a wide form factor of consumer gadgets. Such circuits are in use for quite some time, in making printed circuit boards (PCBs) for devices such as cameras.

In more recent parlance, flexible electronics have taken on more importance due to the advent of flexible or foldable smartphones.
With more manufacturers looking at flexible smartphones and even those where the display stretches to switch from a phone form factor to a tablet, the field of flexible electronics should see more demand from both existing engineers, as well as students in this field.
On this note, Hussain claims that while the field of engineering is an undoubtedly interesting one, the amount of available material is still limited.

He further claimed that his work on collating the flexible electronics reckoner is among the world's first full body of work on this subject.
The same can help further institutes adopt flexible electronics as a dedicated subject of study, leading to more innovative work on the same from students.
The nascent field of flexible electronics can be crucial in enabling future categories of consumer gadgets, which can feature bendable, stretchable or flexible displays – as well as transparent ones.

---