Google For India 2021: Google Pay courts kirana stores, voice support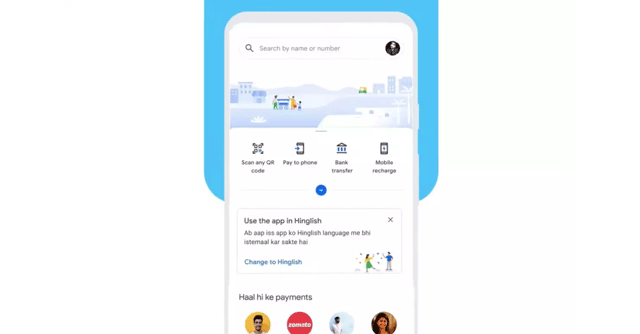 At Google For India 2021 earlier today, Google Pay got a slew of new features. The most notable of the new features is support for a new, India-specific language – Hinglish. A colloquial mix of Hindi and English, the 'Hinglish' language will appear as a language to use the app in, in coming days.
Ambarish Kenghe, vice president of Google Pay, underlined at the event that Hinglish is spoken by approximately 350 million users in India. "It's critical that we never lose sight of building universally helpful products that work for everyone regardless of their preferred language or fluency," he said, adding on the above statistic.
Alongside support for the new language, Google further confirmed that the app will also soon allow users to use voice to add bank account details or enter the amount for an intended transaction. Kenghe said that once the feature is made live, users can speak in either Hindi or English to add transaction particulars, which will be further confirmed by the app before initiating a transfer.

The two new features mentioned above form a push for wider adoption among first time internet users, who may not use English as their preferred language. Google has long made efforts towards integrating voice services, such as live translate, to push its services in India.
Alongside these features, Google Pay will also soon add the ability for users to split a bill between each other. The popular UPI payments app already has the ability for users to create groups, and now, groups will also get to add a bill to it and split it among each other. The amount for a bill can be added manually within a group, and the person adding the bill can choose which members of the group to split the bill with. A marker will then inform the group about the members that have already paid their share, and which parts of the payment are pending.
Google's final new feature for Google Pay announced today is MyShop, added for Google Pay for Business. The feature is a virtual store interface that will allow small business owners to quickly set up a digital storefront by adding images or graphics, item prices and their descriptions to the app. The move is Google's latest pitch to onboard more small and independent businesses, in order to get a share of businesses that are digitising their operations in India.

---