MediaTek validates Micron's DRAM for next-gen smartphones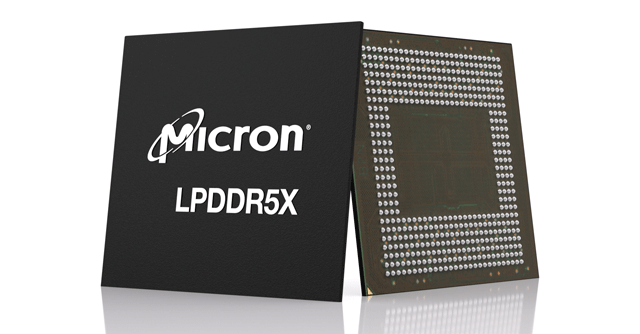 Micron Technology, Inc., an American producer of computer memory and computer data storage including dynamic random-access memory, has announced that its low-power double data rate 5X (LPDDR5X) DRAM for MediaTek's new Dimensity 9000 5G flagship chipset for smartphones has been validated by MediaTek Inc. Designed for high-end and flagship smartphones, Micron claimed that LPDDR5X allows the smartphone ecosystem to unlock the next wave of data-intensive applications powered by artificial intelligence (AI) and 5G innovation.
"Innovating cutting-edge smartphone experiences require memory technology built to address the massive bandwidth demands of the mobile market," stated Raj Talluri, senior vice president and general manager of Micron's Mobile Business Unit, adding that our collaboration with MediaTek to validate the world's most advanced mobile memory empowers the ecosystem to deliver the next wave of rich mobile features enhanced by 5G and AI.
Micron has maintained that MediaTek's Dimensity 9000 mobile SoC will be the first to support LPDDR5X memory, delivering a peak bandwidth of 60 gigabytes per second for high-end and flagship smartphones. The new chipset is part of MediaTek's Dimensity 5G SoC portfolio, which combines the latest connectivity, multimedia, AI and imaging innovations to unlock the possibilities of 5G for consumers around the globe, as claimed by Micron in its press release.

"Our mobile customers are increasingly demanding higher bandwidth to support complex, data-hungry applications built for the 5G era. With its superfast mobile memory, Micron's LPDDR5X squarely meets this challenge for flagship devices," said J.C. Hsu, corporate vice president and general manager of the Wireless Communications Business Unit at MediaTek.
He said that the Dimensity 9000 will be the first to support this critical advancement of LPDDR5X, giving carriers and device-makers the capabilities, they need to deliver incredible 5G experiences at the flagship tier.
---