Experts believe public digital spaces will be altered for public good by 2035, report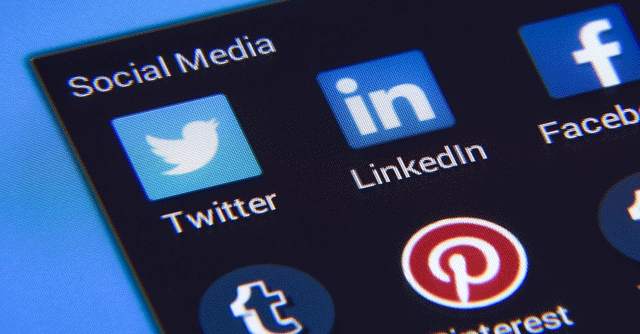 Despite many reports about social media platforms failing to protect users' privacy, experts believe that platforms like Facebook, Twitter etc. will alter their ways in the coming years, a new survey conducted by the Pew Research Center and US-based Elon University's Imagining the Internet Center, published on November 22, said.
The survey covered a total of 862 technology innovators, developers, business and policy leaders, researchers and activists. Public digital spaces is an umbrella term used for social media platforms, chat groups and metaverse. The full version of the report includes comments and ideas from Internet pioneers like Vint Cerf, academics, policy professionals and more. Pew Research noted that the survey represents the opinion of these industry leaders and isn't projectable to any other population.
61% of the surveyed individuals agreed that public digital spaces and how people interact on them will change to serve the public good by 2035.

"It is important to note that a large share of those who chose 'yes' — that online public spaces would improve by 2035 — also wrote in their answers that the changes between now and then could go either way," the report said. "They often listed one or more difficult hurdles to overcome before that outcome can be achieved. Thus, the numeric findings reported here are not fully indicative of the troubles that they think lie between now and 2035," it added.
The credibility of social media platforms, especially Facebook, have taken a major hit in recent times, the report pointed out. In October, Frances Haugen leaked internal Facebook documents that showed how the world's largest social media firm's moderation standards differed across its user base.
Further, 70% of the experts said that "current technological evolution has both positives and negatives", while 18% said that most digital spaces are evolving in a "mostly negative way" that will likely be worse for the future of society. Most experts believed that the underlying problem with most social media networks is that they are designed to maximise profit.

Though most participants in the Pew survey agreed that regulation of digital spaces will grow and play a key role in forcing them to embrace ethical practices, they also cautioned against over-regulation as it can stifle innovation and free speech.
"We do not have a global, agreed-upon list of digital harms that can be inflicted upon us. We first need to define the rights to be protected," Raashi Saxena, project officer at non-profit The IO Foundation, which advocates for data-centric rights, said in her comments.
Some felt that with the increase in digital awareness, users will also demand reforms from these platforms. Cory Doctorow, author and activist journalist said the "tyranny of network effects" will be broken if interoperability is imposed on tech companies so that people could move their social media networks from one platform to another and easily abandon online spaces they do not like.

Lastly, participants in the other 39%, who do not expect a major improvement of public digital spaces even by 2035, opined that these platforms will amplify "human frailties" and may even worsen the situation. They said that people in charge of these platforms would impede any major change, which would impact the company's bottom line. They also warned that surveillance would grow and tech companies will "continue to manipulate people," and "undermine democracy".
"The metaverse – digital twins of real worlds or entirely fabricated worlds – will be a large presence by 2035, unfortunately with some of the same bad practices on the internet today such as personal-identity infringements," said Robin Raskin, founder of the Virtual Events Group.
Lucy Bernholz, director Digital Civil Society Lab at Stanford University said that the monopoly of a handful of commercial enterprises dominating the "digital spaces" will collapse due to "climate catastrophe and democratic demise" and will lead to "re-creation of the digital sphere."

---