UST plans to double India headcount to 12,000 by 2023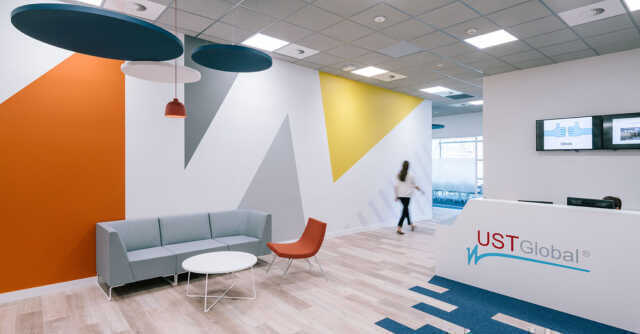 California-based digital transformation solutions company UST has added 2,000 employees since February 2020 and is mulling to double its headcount in India to 12,000 by 2023.
Currently with 6,000 employees, the global tech company is eyeing expansion of its Bengaluru centre focused on freshers and experienced engineers, working on solutions in the areas of healthcare, technology, logistics, semiconductors and the banking and financial services sectors.
"UST's Bengaluru centre is our second-largest development center globally and we are opening over 6,000 new job positions in the city to meet the increasing demand in the expansion of our business and clients," said Manu Sivarajan, Center Head UST Bengaluru and General Manager & Head - India, GCC, North East Asia Business Unit, UST.

UST Hyderabad recently clocked 1,000 new employees and targets to double its staff over the next two years.
The critical skills they are looking for includes cybersecurity, cloud infrastructure, Java, data science and engineering, application development modernisation, AI-ML, and automation, among others.
UST currently has 35 offices across 25 countries. In India, UST has software centers in Bengaluru, Hyderabad, Chennai, Ahmedabad, Kochi, Pune, Coimbatore, Hosur and Delhi NCR, among others.

The company was recently in the news for its work on blockchain services for banking, and specialisation in Microsoft based low-code application development.
---