Elon Musk-owned Starlink stops pre-bookings for satellite-based internet service following DoT warning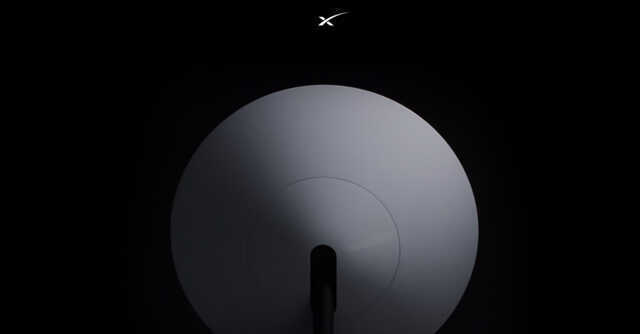 Elon Musk-owned Starlink has stopped taking pre-orders for its satellite-based internet service in the country, a report said. The decision comes less than a week after the Department of Telecommunications (DoT) had asked it to refrain from booking/rendering any such service in India as it has not been licensed to provide satellite-based internet.
While Starlink spokesperson could not be immediately reached for comments, a notification on its official website reads, "Starlink is not yet available in your area but as we launch more satellites, we continue to expand our coverage area. Please check back for future availability in your area."
Unlike other players like Airtel, Vodafone or even Jio which are offering internet connections based on fibre optics, US-based Starlink provides high-speed, low-latency broadband internet across the globe. Within each coverage area, orders are fulfilled on a first-come, first-served basis.

The DoT in a statement on 26 November had pointed out that 'Starlink Internet Services' is not licensed to offer satellite-based internet services in India being advertised to the public. The government has asked the company to comply with the Indian regulatory framework for rendering the satellite-based communication services and refrain from booking/rendering the satellite internet services in India with immediate effect.
Also Read: Starlink not licensed to offer internet in India, don't subscribe: Govt
Meanwhile, TOI, citing unidentified sources has maintained that the satellite internet arm of SpaceX has applied for a licence to kickstart its full-fledged operations in India. The current application is for getting an 'experimental licence', which would help the company to carry out a pilot of its technology with a limited set of subscribers, the newspaper maintained. If approved later, the bandwidth would be sold to a variety of users/customers that will include business enterprises, railways, shipping companies, defence establishments, airlines, and telecom companies.

Starlink is a constellation of artificial satellites orbiting in Low Earth Orbit (LEO) to provide low-latency, high bandwidth (broadband) internet service. Globally, apart from Starlink, there are other satellite-based internet services such as Lynk Global, Inmarsat, Iridium, Globalstar, OneWeb, SES S.A, Thuraya, etc., which are offering internet service which has astronomical speed limits of as high as 1 Gigabyte per sec (GBPS).
---