How low code helped companies pivot during the pandemic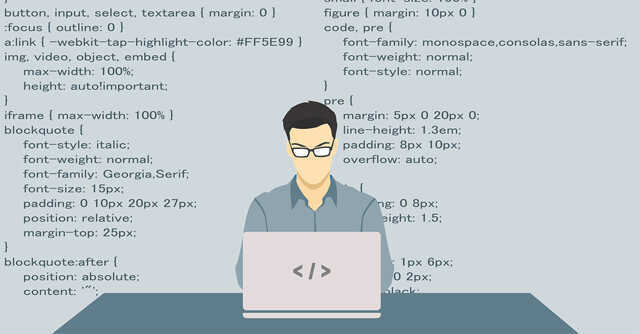 When the pandemic forced businesses to go remote overnight, it meant transitions on a scale never seen before; businesses had to assess and adapt quickly to new challenges. Many turned to low-code development platforms to quickly build and ship applications to meet emerging internal and customer needs.
Low-code is the 'new normal'
Take the example of a leading intellectual property rights (IPR) law firm in India, Anand and Anand. When the pandemic restrictions were enforced, and their cash flow impacted, the leadership decided to utilize low-code technology for transitioning to remote work. They trained their employees who had no programming background to become citizen developers.

From creating a simple task management app to an application tracking system, the employees were able to automate many back-end processes for team collaboration, without bothering the IT team, which was left free to deal with mission-critical tasks.
The switch to low-code gave them a cloud platform for teams to work and collaborate seamlessly, easy migration of large volume of data, and real-time visibility, complete with process outcomes, metrics and dashboards. They also had the flexibility to use mobile apps that could work even with low connectivity.
What started as a basic need for business continuity during the pandemic, has now become the norm. World over, many small and big enterprises are finding their 'new normal' in low-code.

A recent Gartner report says that by 2024, 80% of technology products and services will be built by professionals outside of IT. "COVID-19 reduced barriers for those outside of IT to create technology-based solutions by providing an entry point for anyone who was able to serve pandemic-induced needs. These entrants include non-technology professions within enterprises – or "business technologists" – citizen developers, data scientists and AI systems that generate software," according to the report.
More than just app building
Fundamentally, all business decisions are driven by data and the primary objective of any application, low-code or not, is to collect real-time data that can fuel decision-making. But with low-code representing democratization of application development, there is a perception that one can only build simplistic or temporary solutions with it. This is far from true. In fact, an ideal low-code platform should support both IT and business teams to easily build powerful solutions that can scale.

For example, most low-code platforms come with exhaustive analytics features to help drive quick and effective decision-making. Are these only for a particular developer persona? No. For instance, a sales manager, with or without an IT background, can build and deploy an app to oversee sales operations. In addition, with little effort, they can curate dashboards most relevant to their function and keep track of necessary metrics that indicate their team's progress. The IT team, on the other hand, can create more complex solutions including a complete ERP.
The low-code analytics combo
Advanced low-code platforms today offer powerful analytics features that enable businesses to transform raw data into easy-to-interpret dashboards (or visualizations), and make informed business decisions faster. They can also leverage traditionally difficult-to-incorporate features like data mining and prepping, extensive visualization for extracting insights, augmented analytics, etc. Essentially, the choice would be with the developer to go as deep as they wish based on their needs.

Over these past months, many businesses across the Telecom, Manufacturing and Education sectors - to name the top three - have benefited from the flexibility that low-code offers, all at tight budgets.
One example is how MTN, Africa's leading Telecom operator, successfully managed a digital transformation with low-code. Operating in 24 different countries, with 223 million subscribers, MTN was using a cumbersome process to run their procure-to-pay solution: Excel sheets shared by email or OneDrive, with inconsistent data from multiple sources. The process also lacked automation or controls. This data was not 'smart' and the employees had to spend valuable time double-checking all the information. Moreover, the firm couldn't gain real-time insights, which they needed in order to grow as a business.
MTN needed an agile digital platform that would provide an uncomplicated solution. With the help of low-code, they built their own app called BooM (Business Process Management), a procure-to-pay cloud-based process automation tool, which gave real-time visibility, data accuracy and operational efficiency. With workflow controls and audit trails, the whole process is now more transparent, accountable and accessible to anyone managing their payment process, across vendors and geographies.

In three months, the app was live with around 400 active users across the Middle East and Africa region. The app's user-friendliness and transparency, coupled with the potential to provide harmonized, smart and ready-for-analysis data, made it a win-win for the users and the business.
More than a year into the pandemic, it is clear that low-code application development has helped many businesses - both large and small. With a short learning curve that enables users of all skill levels to build highly customizable applications, low-code has today become the preferred option for many—to access data, automate processes, and increase IT productivity. Clearly, it is here to stay, far beyond the pandemic.

Bharathkumar B
---
Bharathkumar B heads the Customer Experience & Marketing initiatives of Zoho Corp's low code platform - Zoho Creator. He has around 15 years of professional work experience spreading across software-as-a-service and enterprise resource planning technology
---