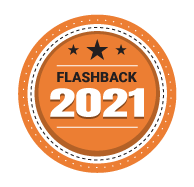 Smart homes, phones, factories, societies, nation-all pile up to an incessant smart task of cyber extortion. Although digitisation is the answer to world we live in, it is however, imperative take cognizance of the looming threats and establish a mitigation to strategy. Like it or not, the pandemic has presented an ideal incubation setup for ever-increasing cyber-attacks, we have seen this through 2021 and there is no reason why one should believe it to be the other way in 2022.
Let's watch out:
Cloud Threats: Most organisations have embraced cloud computing to a certain degree within their businesses. Also, many organisations have opted for cloud to host their data due to the transition to remote work. As a result, cyber criminals have worked out various ways to exploit the phenomenon. Various factors add to it. The major factor being that cloud infrastructure enables easy sharing of data and usability. Yet another concern is that most of the organisations do not have a proper understanding and control over the infrastructure resulting in involvement of several vendors which in turn leads to misconfiguration and compromised security.
Cloud security is thus evolving as one of the key concerns for a myriad of organisations, jolting up cyber security professionals to beef up security postures and strengthen against top threats in the cloud.
Also read: Four edge computing trends to watch out for in 2022
The rise of crypto to bolster ransomeware industry: Cryptocurrency will fuel the rise and evolution of the ransomware industry, with larger attacks on important infrastructure, while calls for its regulation gain traction. Because of its decentraliced character, it will be difficult for regulators to track down the perpetrators. As a result, businesses must concentrate on enhancing their cybersecurity posture and determining their level of preparedness for an attack, as well as conducting tabletop exercises to identify any security weaknesses that must be fixed. Collaboration between cybersecurity providers, cloud providers, and telecommunications providers will help disrupt successful attacks and impose real costs on attackers, said a Palo Alto Networks report.
IoT Security: Although IoT and sensors have allayed game-changing aids in several areas such as vehicle fleet management, quality control and management, predictive maintenance, remote asset monitoring and control, location tracking and many others, such widespread IoT network falls vulnerable in the hands of cyber bad actors.
The increasing network connection capacity, the miscellany of connected devices and the ubiquity of the internet makes IoT adaptable and scalable. However, it also leads to openings due to integration of virtual and physical world; architecture centralisation; and gathering excessive data.
Also read: Standardization will be the way to go for cybersecurity in 2022
AI powered cyber security: Organisations are increasingly resorting to AI-based security solutions that harp on robust analysis and mitigation of potential threats. Cost-effective equipment management, vulnerability management and network security are key AI applications in cyber security.
Companies do also use AI to improve the threat finding process by integrating behavioural analysis, like leveraging AI models to bring up profiles of employees within the organisation's network by churning huge volumes of data.
Mobile Phones: With the increasing use of mobile phone for day-to-day activities such as payments or using the mobile as a remote for all smart devices, there has been growing instances of mobile phone exploits through Bluetooth, Wi-Fi cellular connections and Wi-Fi.
---