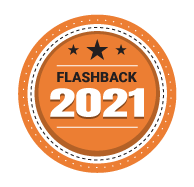 The technology treadmill moves at an incredibly fast pace. As governments the world over prepare to introduce regulations to keep these technologies in check, tech firms are already planning the next steps. Technology trends defined by the likes of artificial intelligence(AI), cloud computing and the Internet of Things (IoT) are set to evolve, even as emerging ones like blockchain and the third generation of the internet, called Web3, are disrupting our notions of what online life is or should be. We have listed 10 such trends we believe you should keep an eye on next year.
Smarter algorithms and machine language
AI has been the driving force for most of the products, applications and even devices that we use today. On November 22, Gartner predicted that the total revenue in the AI software market is expected to reach $62.5 billion in 2022, an increase of 21.3% from 2021. "The AI software market is picking up speed, but its long-term trajectory will depend on enterprises advancing their AI maturity," said Alys Woodward, senior research director at Gartner.
But this is not the AI we've known over the past decade. AI deployment in 2022 will be in knowledge management, virtual assistants, autonomous vehicles, digital workplaces and crowdsourced data, according to Gartner. Companies like Google are developing newer language learning models like LaMDA — Language Model for Dialogue Applications — which, the company claims, can hold their own in natural conversations. This, even as existing language models like Generative Pre-Trained Transformer-3 (GPT-3) will get newer and more advanced versions and even write coherent books and novels.
5G has been in the works for what seems like years now, but 2022 may finally be the year we see these next generation networks rolling out. The Indian government has already approved trail spectrum for telecom firms like Airtel and Reliance Jio, which in turn has conducted tests too. The 5G spectrum auctions, too, are expected in the first half of next year. If all goes well, 5G networks will start rolling out to the public next year. In short, 5G means lower latency, which is what users perceive as speed. The new networks will allow new use cases for enterprises, enable smart city implementations and more.
The new use cases that come with 5G networks are heavily dependent on 5G. For instance, in September this year, Airtel tested India's first cloud gaming session in a 5G environment in its Manesar facility. The company's chief technology officer (CTO), Randip Sekhon, said cloud gaming will be among the "biggest use cases" for 5G networks in future. Airtel said its networks delivered latency in the range of 10 milliseconds and bandwidth of 1 Gbps over 3500 MHz spectrum. The dependency on cloud will only increase among enterprises. For instance, while banks depend on the cloud for disaster management and recovery purposes, core-banking facilities are yet to be put on the cloud, owing to regulatory requirements. Clearing these hurdles will allow banks to move more of their digital banking functions to the cloud as well.
Moreover, edge computing is finally set to flourish. It is helping enterprises bring the data and computing requirements closer to the user's device. This trend will help in making products like driverless or autonomous vehicles more efficient.
More interconnected devices that talk to each other
Earlier this month, Bharti Airtel, Invest India and the National Investment Promotion and Facilitation agency of the Indian government announced a Startup Innovation Challenge. The challenge asks early-stage startups to create new use cases, including those in IoT. As data flows faster and computing power comes from large server farms using the cloud, more devices can start connecting to each other and working as one. A June 2021 report by Gartner said the IoT endpoint electronics and communications market will touch $21.3 billion in 2022, increasing its forecast by 22% against the 2021 predictions. This is driven by governments using IoT for surveillance, enterprises using connected devices for everything from banking to communication, and delivering new products. Home devices like Amazon's Echo speakers will also play a role.
Immutable and interconnected ledgers running the show
If AI was the key change maker over the past decade, blockchain will enable the next step in technology going forward. According to many estimates, India has become one of the top players in cryptocurrency adoption worldwide, but what's seen as a trading asset today, actually has much bigger implications. Cryptocurrencies are powered by blockchain technology, and in April 2021, the International Data Corporation said that organizations would spend as much as $6.6 billion on blockchain solutions in 2021 alone - a 50% increase from 2020. The market research firm also predicted a compounded annual growth rate (CAGR) of 48% between 2020 and 2024. India's second crypto unicorn, CoinSwitch Kuber, has said that it aims to support other blockchain firms in India. Industry stakeholders and experts understand that blockchains will power cross-border payments, banking and much more in future. Even the Reserve Bank of India's upcoming Central Bank Digital Currency (CBDC), or a digital rupee, will be powered by blockchain technologies.
---