Unocoin adds Dogecoin, Shiba Inu, 1 Inch, Nexo to its exchange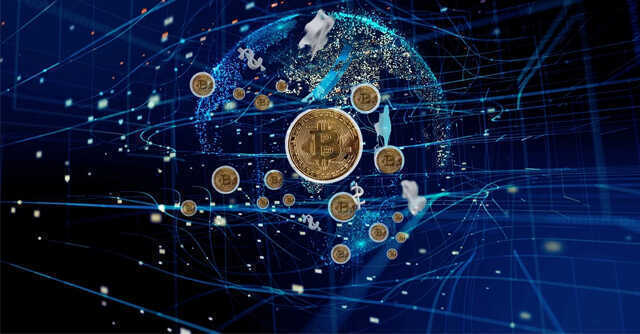 Crypto exchange provider Unocoin has added Dogecoin, Shiba Inu, 1 Inch and Nexo to the list of coins that can be purchased and sold on its exchange. Prior to this, Unocoin supported trading in Bitcoin (BTC), Ether (ETH) and Tether (USDT).
"Through this development, we want to incentivize our customers and provide a seamless platform for fulfilling all their new year investment resolutions," Sathvik Vishwanath Co-Founder and CEO, Unocoin said in a statement.
Early this week, another homegrown crypto exchange Coin Switch Kuber had announced the addition of Decentraland (MANA), The Sandbox (SAND), Gala (GALA), Request (REQ), Coti (COTI) to its portfolio.

Also read: Five Crypto Projects to Watch in 2022
Though Bitcoin and Ether are valuable assets and their value has skyrocketed in the last couple of years, new cryptos such as Dogecoin (DOGE) and Shubu Inu (SHIB) have garnered a lot of interest among crypto buyers.
For instance, the value of Dogecoin, which started as a meme cryptocurrency, soared in early 2021, especially after it was backed by Tesla CEO Elon Musk. Though its value was not very high, its growth rate (270%) even exceeded that of Bitcoin.

Unlike Bitcoin, there is no cap on the supply of Dogecoin, which makes transactions cheaper and the value of crypto lower. One DOGE is equivalent to $0.176740.
Similar to Dogecoin, Shibu Inu is also meme-inspired crypto. Launched only last year, Shibu Inu's price grew by 300% in October 2021 on account of its low price barrier. It is currently priced at $0.00003562.
The Nexo network allows owners to take out cash loans with their Nexo coins as collateral. One Nexo coin is equivalent to $2.19. The 1 Inch crypto is backed by an exchange aggregator that can scan decentralized exchanges to show the lowest cryptocurrency prices across exchanges to buyers.

According to Unocoin, Nexo crossed $80 billion in overall trading volume on the Ethereum network alone In just over two years. A 1 Inch coin is priced at $2.74.
Cryptos and crypto exchanges face an uncertain future in India as there is still no clear indication of whether the government wants to regulate them or ban them completely.
---