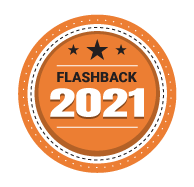 There was no escaping the word in 2021, from blockchain, government regulations, and most recently, the craze of non-fungible tokens (NFTs), Cryptocurrency is the buzzword, with some even touting it as the beginning of the end of minted money.
The cryptocurrency capitalisation globally now exceeds $2.2 trillion, for comparison, India's GDP as of 2021 was estimated to be $3 trillion.
Globally, there are currently about 300 million crypto users, with 160 million of them in Asia alone. According to Brokerchoose.com, a broker discovery and comparison platform, India, as of October, had about 10.07 crore cryptocurrency users.
Also read: Three threats to enterprise security in 2022
TechCircle explores the trends behind the proliferation, which is expected to continue well into 2022.
The rise of NFT
Calling NFT just a buzzword for 2021 would be an understatement, it is officially Collins Dictionary's word of the year, and in early December, beating other words such as Crypto and Metaverse.
"Our research has shown that users have sent at least $26.9 billion worth of cryptocurrency to Ethereum smart contracts associated with NFT marketplaces and collections," said Ethan McMahon, Economist at Chainalysis, a New York-based blockchain analysis platform.
"We anticipate the NFT market will continue to evolve over the next year, as more artists, creators, celebrities, and even video game makers launch collections catering to their," added McMahon.
Decentralized apps – Defi
2021 for the blockchain domain was the year of decentralized finance. Defi can be defined as a blockchain-based form of financing that does away with the necessity of a financial intermediaries. These intermediaries could be brokerages, banks, or exchanges. It instead utilises contracts on blockchains/ledger systems. A well known example of a Defi are Ethereum.
Twitter, said in November that it will launch a dedicated crypto team to work on Web3 and blockchain based applications.
Philip Gradwell, Chief Economist at Chainalysis, said that he expects many companies to build this platform, but expects cryptocurrency company Coinbase to be in the lead as it integrates DeFi and NFTs.
Also read: 7 gaming trends to watch in 2022
It is estimated that by March 2022, DeFi contracts around the globe will reach a total value of $41 billion. One of the industries most impacted by DeFi and NFTs is the online gaming industry, and will also form the backbone of governments who are heavy on tokenisation. It is to be noted that DeFi platforms have also led to an influx of new investors into stablecoins, which refers to cryptocurrencies, that are built in a way to have stable prices, enforced by certain algorithms or being pegged to a currency.
Cryptocurrency Traceability?
"One of the biggest misconceptions about cryptocurrency is that it's anonymous and untraceable. In fact, it operates on public, immutable blockchain ledgers, making it more transparent than most other forms of value transfer," said Gurvais Grigg, Global Public Sector Chief Technology Officer, at Chainanalysis.
Cryptocurrency, according to Chainalysis is, pseudonymous than anonymous, meaning that users' cryptocurrency balances and transaction histories are associated with unique addresses, which can be easily viewed on public blockchains. What is not visible, however, is the real-word name of the entity or person who has done the transaction.
With regulated cryptocurrencies, the exchanges will need to collect customer information, such as know your customer checks on all users, with the responsibility to report any wrongdoings. "If adoption of cryptocurrency continues to evolve, cybersecurity investment increases, cryptocurrency will soon be recognised as an invaluable tool to help topple criminals," added Grigg.
The larger picture- Web 3.0
Web3, still in its nascent stages, represents the next generation of the worldwide web, with a focus on shifting power away from the tech giants to individual users, riding on the back of cryptocurrencies. They encompass the next generation of technologies and trends, including, but not limited to NFTs, DeFis, cryptocurrencies and even the Metaverse.
NFTs could be potentially easier to buy and sell with cryptocurriences, in an environment such as Web3. The word was coined by Gavin Wood, the co-founder of Ethereum. Web3 will exist on blockchain.
"A major lesson of Web 2.0 was that consumers love platforms, and I don't think that is going to change for Web 3.0. Currently there is no crypto platform that owns the customer relationship and aggregates suppliers," said Gradwell.
Back in India, the government is in the midst of defining crypto and related technologies better. India now holds the second highest crypto adoption rate in the world, behind Vietnam, according to a report by US based research firm Finder although there was uncertainty on its regulation here, and amidst a volatile crypto market.
---