Crooked crypto wallets earned $14 trillion in 2021, as crypto crimes hit all time high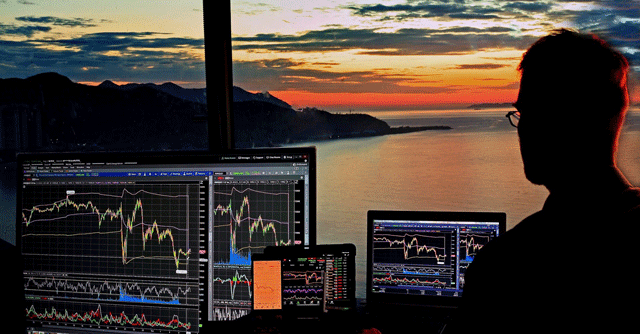 With roaring growth in the adoption of cryptocurrencies worldwide, crimes concerning these digital assets have also touched new highs. According to data shared by blockchain-based research platform, Chainalysis, the total amount of cryptocurrency deposited to illicit wallet addresses almost doubled in 2021 as compared to 2020. The company said that illicit wallets received $14 billion over 2021, as compared to $7.8 billion in 2020.
However, the report also noted that while crypto crimes grew by 79% over the year, the total transaction volume across crypto assets grew by 550% in 2021, touching $15.8 trillion in 2021. "As of December 2021, transactions involving illicit addresses represented just 0.16% of cryptocurrency transaction volume in 2021 despite the raw value of illicit transaction volume reaching its highest level ever," the company said.
Crypto crimes constitute hacks of crypto exchanges, decentralized finance (DeFi) protocols, crypto scams and more. The Chainalysis report noted that "roughly $3.2 billion" worth of crypto was stolen in 2021, a 508% increase from 2020. About $2.2 billion of these funds were stolen from DeFi protocols.
DeFi refers to financial products built on blockchain platforms, which use algorithmic smart contracts to facilitate banking products without involving traditional banks or other financial intermediaries in between.
The Chainalysis report wasn't the first to cite an increase in crypto crimes, and particularly in the number of DeFi hacks this year. October 2021 data from The Block Research, another blockchain-based research firm, said that the total amount of funds stolen from DeFi networks in 2021 stood at $681.14 million at the time, increasing from $30.72 million exactly a year ago. It noted that hacks of such systems grew by 22.5x year-on-year.
In December, blockchain security and analytics firm Peckshield reported that $120 million worth of Ether and Bitcoin were stolen from a DeFi protocol called BadgerDAO. A September report from virtual private network (VPN) provider, AtlasVPN, said that DeFi hacks accounted for 76% of all major hacks in the year so far.

---