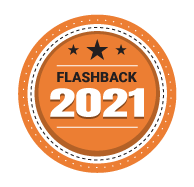 As the world is sweeping digital, trend are changing faster than ever before. Emerging technologies are rooting in to siphon off the old ones making learning, upskilling and reskilling the way forward. Given that let's take a peek into the most wanted tech job skills for 2022.
Data Science and Data Analytics
There is hardly any business today which does not depend on the power of data. Data analysis is probably one of the most sought after skills in the industry today and helps in optimising their operations. Data science is largely used to automate business and helps in accessing and predicting risks in large transactions. Collection, management and analysis of data are done by data scientists. Large corporates are heavily dependent on data for their operational requirements and it is highly used in digital marketing and advertising.
Also read: Technologies that will head for the graveyard in 2022
Cybersecuity
As we are moving towards being more and more digital, cyber threats and attacks peaks the chart of crimes. Although, it is uncalled for but digital innovations and cyber-attacks walk hand-in-hand. To circumvent this, organisations are in the lookout for cyber experts more than ever. According to a MarketsandMarkets research, the global cyber security market size is projected to grow from $217.9 billion in 2021 to $345.4 billion by 2026. Compounding an CAGR of 9.7% from 2021 to 2026. Clearly demarcating how important cyber security skill is.
Blockchain
Blockchain being a distributed encrypted model helps in addressing the security and trust concerns among stakeholders sharing access to a database. Most of the blockchain use cases are in the financial sector and are being heavily depended on. It does provide secure transactions, expedites data transfer process and decrease compliance cost. Industries, start-ups, tech firms, Government are seeking blockchain experts, thus its reach and usage in much beyond crypto currencies. Blockchain is used to transform stagnant industries and give better business model.
"As organisations grapple with the impacts of the Covid-19 pandemic, many disruptive trends have been accelerated. The analysis shows the potential for blockchain to support organisations in how they rebuild and reconfigure their operations underpinned by improvements in trust, transparency and efficiency across organisations and society," stated a PWC report.
All these factors indicate that blockchain tech has a long way to go and the skills for it is in high demand.
Also read: Three threats to enterprise security in 2022
Artificial Intelligence and Machine Learning
With organisations increasingly using data for businesses, AI/ML skills will continue to be in high demand. With rapid usage of IoT and computing, the need for AI skills is booming. AI and machine learning are used to see patterns and trends which is human's cannot identify using legacy methods and automate work making it error free and seamless. While ML is used to learn and adapt through experience, With AI machines can execute work smartly. AI uses deep learning and other ways to address an actual problem. With companies now enabling remote working for employees, AI/ML dons more significance. Many leading companies today, like Facebook, Google and Uber make Machine learning an important part of their operation.
UX Design
When the world is operating through digital, it is important to have for anyone to have superior user experience while using any app or websites. UX (User Experience) designs maps an user's views and attitude towards a particular product or service and puts out the offering in similar lines. In today's world, UX holds a significant place and in most cases imperative for modern day customer facing businesses. Moumita Deb Choudhury
---