5 trends that will dominate the IoT industry in 2022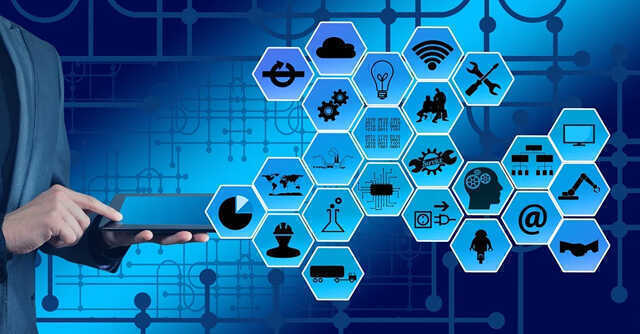 When asked the experts about the usage of IoT, they were unanimous in their opinion of seeing a spike in IoT usage in 2022.
Hitherto, IoT benefits in business implications have been multifold. IT and business stakeholders are teaming up to align IoT projects with business objectives to achieve goals in terms of revenue and customer experience. However, are security concerns dampening the adoption? Let's find out the drivers of IoT in 2022.
IIoT (Industrial IoT)

The manufacturing industry is one of the largest beneficiaries of IoT. The integration of IoT in the operations like the use of sensors to identify anomalies in production facilities, detect security breaches, and enable maintenance of factory equipment, have ensured higher proficiency. Embedding IoT into business models offer organisations to achieve increased efficiency by attaining a data-driven view of their processes and operations.
"Remote monitoring in factories and plants has also gained traction amid the Covid-19 pandemic, which would also bode well for the industrial IoT market in the country in the years to come. The market has seen a halt owing to the massive outbreak of Covid-19 which resulted in nationwide lockdowns to combat the spread of the virus and has led to a decline in the overall market growth," states a ResearchandMarkets report.
5G and IoT Synergy

It is no brainer that the 5G or fifth generation of mobile network will propel IoT like never before. Even with over-improved speed, 5G is expected to release a humungous 5G IoT ecosystem where networks can serve communication requirements for billions of connected devices, with the apt mix between speed, latency, and cost.
Also read: 7 smart home trends for 2022
5G comes with higher data transferability, better speed of connectivity, and a much better network reliability and seamlessness than the one we use today. All these potential of 5G is an excellent ground for IoT as it is all about connectivity.

IoT in healthcare
Over the years, healthcare has been one of the fastest adopters of IoT. IoT-enabled devices have made remote monitoring possible in the healthcare sector. This has helped patients stay safe and healthy while allowing doctors to deliver enhanced care. IoT has greatly led to reducing healthcare costs and improving treatment outcomes. In the domain, IoT is helping patients, doctors, hospitals, and insurance companies as well. The major benefits of IoT in healthcare include faster disease diagnosis, enhanced and proactive treatment, error reduction, equipment and drug management.
Security

The more we go digital and connected, incurs more scope for phishing and attacks. Several IoT devices do not encrypt the data they transfer, making it easily porous for the attackers to break into the network and trace the password and sensitive data from the device. The lack of encryption and consistent transmission is a major bottleneck in IoT security. The mushrooming of the number of devices connected to the internet translates into numerous ways technology can be hacked by bad actors.
Complexity around IoT project, a major challenge
One of the major challenges surrounding IoT adoption is its complexity. Inability in bringing parity in technology standards to make all the connected devices understand one another. There also remains the ineptness to connect all the data and process it efficiently. Vendors have made several efforts to simplify IoT over the years. Some of them are pay-per-use payment models for hardware and software, enabling zero-touch device connection tools and developing ready-to-use solution templates.

It is thus, pointed out that for rolling out IoT to customers or organisations, it is required to ensure proof of concepts and perform proper testing.
---