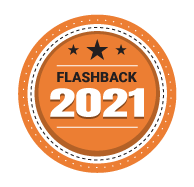 The pandemic led many home users to turn to smart gadgets such as robotic floor cleaners to keep the home tidy, video-enabled doorbells to reduce physical contacts and smart cameras for security. With 221.9 million unit shipments, the global smart home devices market grew by 10.3% year-on-year (YoY) in Q3 2021, reported International Data Corporation (IDC). Thermostat, lighting, home monitoring, smart speakers were some of the fastest-growing smart home devices during the quarter.
Experts feel, 2022 will see the adoption of smart home devices grow even further. A Statista market report also predicts the smart home market in India to grow to $5.5 billion in 2022 from $3.1 billion in 2020.
Here are the top trends in the smart home segment for the coming year.
Voice will grow as a medium to control home devices
More people are now using Alexa and Google Assistant to communicate at home. According to a Hindustan Times report, interactions with Alexa in India increased more than 67% in 2020, as compared to the year before. These voice-based smart assistants are now available in almost every electronic device be it TVs, cars, refrigerators, WiFi routers, air conditioners, smart plugs and smart lights. Due to the pandemic and the risk that touching surfaces pose, we expect more home devices and appliances to embrace these smart voice assistants in 2022.
Making smart homes secure for children
Often working professionals with young children at home rely on smart home devices such as smart cameras or smart robots to ensure their children are safe. However, leaving children with smart home gadgets can often backfire, as we saw recently in the case, reported by BBC, where an Alexa-enabled speaker told a 10-year-old girl to plug in a phone charger halfway into a wall outlet and touch a penny to the exposed prongs. Alexa was responding to the girl's request for a challenge. Though Amazon reacted quickly and said it has fixed the error, this is not something that can be overlooked so easily. Going forward the emphasis on making these devices safer for children would grow.
Kitchen appliances will become smarter
Even in the smartest of homes, kitchen appliances are barely smart. In 2022, we may see more home users turn to smart ovens, smart refrigerators, smart air fryers and smart cookers that can remember their favourite cooking modes and have sensors to detect and alert users if something goes wrong. Some of these smart refrigerators have in-built cameras that allow users to see what is inside them from anywhere. They can also reduce food wastage by scanning expiry dates of products and alerting users when they are about to expire.
Personal robots will gain more acceptance
Having a pet robot at home that can interact intelligently, monitor the sick and elderly and also play with children while educating them are some of the fascinating use cases of personal robots. While we have been seeing demos of such robots at tech events such as Consumer Electronics Show (CES) for years and many of them have also made their way to markets, the adoption has been low. As more people are expected to return to work on a full-time basis next year, we may see them turn to personal robots as a companion for children or the elderly.
Also read: Technologies that will head for the graveyard in 2022
Demand for cleaning robots for homes to grow
As compared to personal robots which are still niche, cleaning robots used for mopping floors, washing windows, cleaning swimming pools and mowing the lawn are likely to see far greater adoption. Their adoption skyrocketed during the peak pandemic months and it's expected to grow even further in the coming years. The cleaning robots market is expected to grow at CAGR of 22.8% to reach $24.8 billion in 2026 from $ 8.9 billion in 2021.
Calls for privacy and security in smart home devices
Most smart home users have this concern that their smart speakers are listening to their conversations. Companies have assured that these devices are listening passively only to detect the wake word used to address them. They only start listening after the wake word is said and record snippets of conversation. However, as per a 2020 study by Northeastern University, these smart speakers often make mistakes and respond to words similar to their wake word by up to 19 times every day. Security is another major concern as most IoT devices lack in-built security controls due to limited computing capability, Also, they suffer from numerous unknown vulnerabilities, which make them easy targets for threat actors. Hackers can very easily break into these IoT devices and spy on users to carry out robbery or harm them in other ways. Companies will be forced to step up security efforts next year, as regulators in the US and European Union are close to passing laws to make IoT companies more accountable to their customers.
Smart devices for health and fitness
The pandemic has made people more aware of the health and risks of a sedentary lifestyle. Sales of smartwatches soared after the pandemic to keep track of blood oxygen levels and heart rates. The fear of physical contact in public gyms also led many people to build personal gyms at home. In 2022, we may see many of them upgrade and add smart gym equipment such as rowing machines, training cycles or treadmills with large screens, voice-enabled control and thousands of audio and video content on fitness and wellness. Research and Markets in a recent report forecasted the global smart home gym market to grow at a CAGR of 9.2% between 2020 and 2026.
---