'Tech politicisation' hurdles impede Huawei's growth as it sees 29% drop in revenue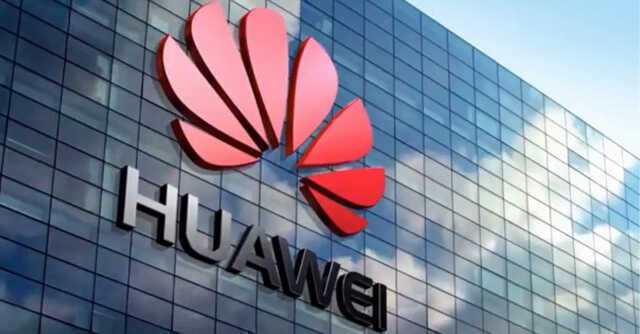 As 2021 comes to a close, Huawei rotating Chairman Guo Ping spoke about "external forces beyond our control" that has hit the company, and may continue going forward as well.
In an end of year note to all the Huawei employees, Ping reportedly explained on a number of "serious challenges" to its multiple businesses.
"An unpredictable business environment, the politicisation of technology, and a growing deglobalisation movement all present serious challenges. Against this backdrop, we need to stick to our strategy and respond rationally to external forces that are beyond our control," Ping's note said.

Huawei has been the central target of bans and sanctions imposed on China by USA. The latter's imposition of a trade ban on Huawei, based on suspicions of data espionage and the company's alleged ties to the Chinese government, has seen it struggle to scale the heights that it had reached back in 2019.
Also read: Huawei seeks tie up with third party manufacturers to keep smartphone plans afloat
Huawei has since cried foul on the US's imposition of restrictions, which has essentially depleted its consumer centric smartphone business -- a major avenue of business for the company. Even then, with a massively diversified business that includes technology infrastructure, telecom equipment and more, Huawei's official forecast suggests that its annual global revenue for 2021 stood at $99.4 billion. The figure marks a decline of 28.9 percent from its 2020 figures.

Ping also added in his note that the company now aims to simplify business operations by allowing its local offices to work with higher degrees of autonomy. He also underlined that the company will emphasise on EulerOS -- Huawei's infrastructure firmware from which it hopes to earn significant chunks.
Huawei's still not giving up entirely on its consumer businesses, though. Ping also stated that the company will push HarmonyOS, its Android fork for smartphones, to target more users in China and around the world. However, with a largely China-centric app offering and the lack of a globally distributed ecosystem such as Google's, it remains doubtful if HarmonyOS would really gain any footing in markets outside China.
Huawei has already sold Honor, once its sub-brand, to allow it to operate as an independent business. The company has also reportedly been in talks with other original equipment manufacturers (OEMs) to work as a white label device supplier of sorts -- a move that may be one of the final salvos at recovering its consumer business.

---