Diabetes can be better predicted and prevented with wearable data, ML: Study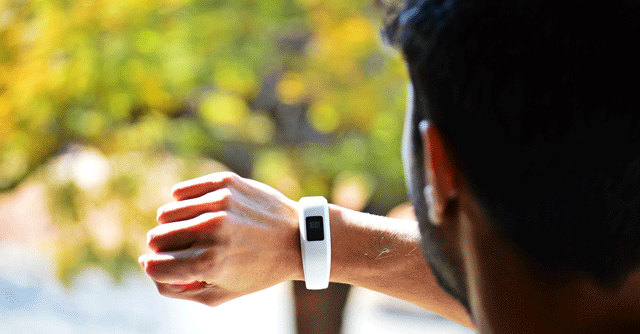 Preventative control of diabetes can be done better by combining data from health wearables and machine learning models, according to a new research paper published in the NPJ Digital Health journal of Nature. According to its findings, wearable data in pre-diabetic adults can help in making behavioural interventions, which in turn could reduce the risk of developing diabetes in these adults.
According to the research paper, which used wrist-worn wearables to collate health data and subsequently apply machine learning models against traditional regression models for diabetes detection, such a diagnosis model shows clear accuracy in detecting potential changes in blood sugar levels. This detection could help doctors to offer targeted behavioural interventions, such as a change in lifestyle patterns, to prevent the progression of diabetes in potential patients.
The study was headed by Mitesh S. Patel, professor at the University of Pennsylvania's Perelman School of Medicine and vice-president of clinical transformation at Ascension Health.

Explaining the basis of the findings, the paper said, "The effectiveness of diabetes prevention could be enhanced by more efficient targeting of resources for preventive interventions to adults that have the highest risk of developing diabetes in the near term. However, current risk prediction models vary in accuracy and most focus on predicting outcomes over longer term periods such as 5–10 years."
Also read: Wearables, hearables makers ramp up local manufacturing amid boom
It further said, "Wearable devices are increasingly being adopted and could provide real-time access to data on physical activity, sleep, and heart rate patterns. Risk prediction models that incorporate these data could improve near-term identification of adults with worsening glycemic control who are at the highest risk of developing diabetes."

Glycemic control refers to the fluctuation of glucose levels in the human body, which in turn defines whether a person is diabetic or not.
An increasing number of wearables in the consumer market are offering a wider range of health parameters to track, in order to present a holistic health data set to individuals. For instance, Apple's latest crop of Apple Watch smartwatches offer electrocardiogram (ECG) data, while Samsung's newest Galaxy Watch 4 series smartwatches offer body mass index (BMI) measurements. Information such as blood oxygen levels, measured through SpO2 sensors, have become increasingly common in all price segments of fitness trackers and smartwatches.
Blood glucose monitoring is also seeing more activity in terms of tests for potentially non-invasive ways to track the parameter. A startup called Dexcom has received clearance from America's federal food and drug administration (FDA) for a non-invasive blood glucose monitoring sensor, which can also be paired with an Apple Watch to track the metric.

Apple, on its own accord, was granted a patent that was defined as "non-contact substance sensing" in technical parlance. It is believed to be working on a non-invasive solution for tracking blood sugar, while Samsung is also believed to be working on a similar feature.
Alphabet-owned fitness wearable and data company, Fitbit, already has a data platform that allows users to add blood glucose data manually, and use the platform for analytics -- with fitness services working as a derivative of the analytics.
---