Spike in chip demand drives TSMC's biz in fourth quarter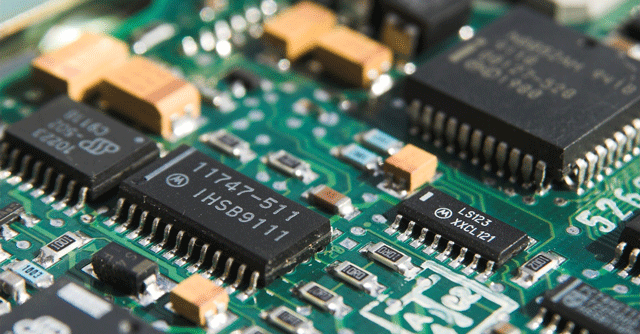 Taiwan Semiconductor Manufacturing Company (TSMC) said demand for chip units has spurred its revenue in the fourth quarter, which ended on December 31, 2021.
The company claimed that in the fourth quarter, shipments of 5-nanometer accounted for 23% of total wafer revenue, while 7-nanometer accounted for 27%.
TSMC's Advanced technologies, referred to as 7-nanometer and more advanced technologies, accounted for 50% of the total wafer revenue.

Also read: Indian semiconductor policy: everything that's happened so far
"Our fourth quarter business was supported by strong demand for our industry-leading 5-nanometer technology," said Wendell Huang, VP and Chief Financial Officer of TSMC.
"Moving into first quarter 2022, we expect our business to be supported by HPC-related demand, continued recovery in the automotive segment, and a milder smartphone seasonality than in recent years."

Samsung, which too saw a phenomenal response to its semiconductor business, which has also earlier stated that it is foreseeing a 23.5% growth in its turnover at 76 trillion won during Q4 of 2021.
During the same quarter, it is also hoping for a 52.5% jump in its operating profit at 13.8 trillion won. While some analysts are claiming semiconductor business to be one of the growth drivers, some are also attributing the surge to unprecedented numbers garnered in the foldable smartphone space.
Read more: Samsung foresees growth in its bottomline and topline during Q4 2021

Last year on October 27, TSMC rolled out a new manufacturing process N4P which it claims will boost performance, power efficiency and process complexity in manufacturing of 5nanometer (nm) chips.
Read more: TSMC introduces new 5nm manufacturing process to increase wafer production
The Taiwan chip making industry is also hoping to leverage on the India-Taiwan FTA as well the recently announced semiconductor policy.

Read more: India, Taiwan start negotiation for free trade agreement: Report
---