Energy guzzlers: Many countries ban bitcoin-mining to keep the lights on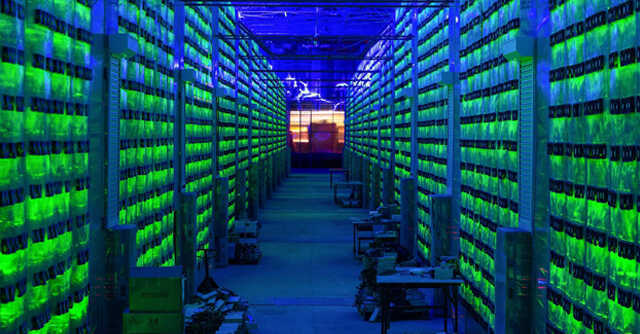 Balkan-based Kosovo is the latest country to pull the plug on bitcoin mining owing to an energy crisis. Although it termed the move as temporary, it triggered frantic selling of mining assets, mostly high-speed computers, at dirt-cheap prices in the country.
At the beginning of this month the country banned the mining of cryptocurrencies as it struggled with an energy crisis, importing about 40% of its total energy needs. The energy necessities are spiralling across European countries, driven by Russia reducing its supplies and a surge in demand for natural gas spurred by the pandemic, crypto mining has only added to this burgeoning problem.
Kosovo is not the first country to bring a ban to crypto mining. In May 2021, Iran had imposed a four month ban on bitcoin mining, before announcing just a couple of weeks ago another three month ban owing to an energy shortage.

Iran's authorities estimated that illegal bitcoin mining centres consume about 600 megawatts of electricity. Iran said that it expects to free upto 209 megawatts of electricity from the ban and distribute it to wherever necessary, according to a report by Zycrypto. According to blockchain Data Company Elliptic, Iran's bitcoin production would rake in revenues touching $1billion a year, but now the authorities seem to have come across a new hurdles.
Apart from Iran and Kosovo, Russian authorities blamed crypto miners in the region of Irkutsk, in the central-south of Russia, for excessive electricity consumption. The consumption in the region had more than doubled, growing by 108% in just under a year.
China, in May last year, had banned payment companies from offering crypto-based services, this had forced a large number of mining companies to move from the country, which was known for its cheap electricity. A report by Wall Street Journal showed that bit digital, had moved about 20,000 computers out of the country and into North America.

Also read: Jack Dorsey starts Bitcoin defense fund to help developers fight legal battles in crypto
While China did not mention if the electricity consumption was a factor in the ban, Tesla founder Elon Musk speculated that the crackdown could be due to the electricity needs. Musk himself has been vocal against the energy needs to discover bitcoin, he is known for infamously banning purchasing Tesla cars through bitcoin purchases, citing that it guzzled large amounts of fossil fuels for mining and transactions.
"We are concerned about the rapidly increasing use of fossil fuels for Bitcoin mining and transactions, Tesla will not be selling any Bitcoin and we intend to use it for transactions as soon as mining transitions to more sustainable energy," Musk had tweeted on May 13 last year.

In November last year, Sweden was also vocal about its displeasure towards bitcoin mining, calling for an entire European Union wide ban on the practice, alleging that it seriously threatened 2015 Paris Agreement goals to limit global warming to under 1.5 C.
"If we were to allow extensive mining of crypto-assets in Sweden, there is a risk that the renewable energy available to us will be insufficient to cover the required climate transition that we need to make," Swedish authorities from the Swedish Environmental Protection Agency, warned the European Union last year in an open letter.
How much energy does bitcoin mining really consume?

According to a daily bitcoin energy tracker developed by Cambridge researchers, the yearly energy consumption of bitcoin stands at about 135.11 terawatthours (TWh).
To put things in perspective, the data from the Cambridge Bitcoin Electricity consumption Index showed that the average consumption of energy for December 2017 was 2.72 TWh, the number for December 2021 stood at 10.29 Twh.
A New York Times report in September last year estimated that bitcoin mining consumed about 0.5% of the all energy consumption worldwide, which is about 7 times the amount that Google consumers per year. The report showed that the electricity consumption was enough to power the whole of Finland's population of 5.5 million people for a year.

The increased prices and competition for mining has resulted with people building humongous data centres running high computing equipment that needs electricity and cooling 24*7.
The New York Times report also pointed out that currently, it takes about 13 years of a normal New York household's electricity needs to mine one bitcoin. Back in 2011, you would have just needed energy from one standard desktop computer.
---