'Students, teachers, parents want to embrace hybrid learning even after return to classes'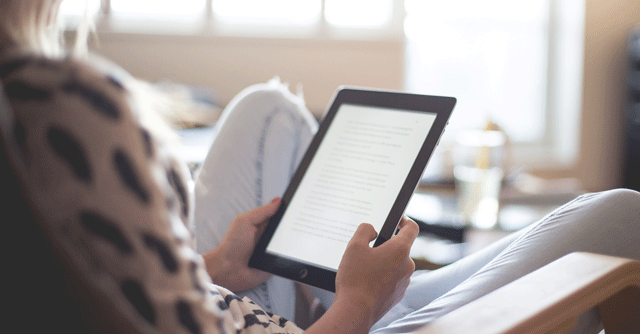 A New HP study on the future of learning in India shows that 68% of students, 85% of teachers and 89% of parents want schools and colleges to embrace a hybrid learning model even after the return to traditional classrooms.
Each group has its reasons for wanting to continue with online learning even after the pandemic.
For 84% of students, online learning helps in revision as it allows them to revisit recorded learning sessions, while 92% of parents said online learning helps in getting doubts cleared faster. For 92% of teachers, online learning helps in balancing work and personal life.

However, the report also found that many schools still do not have all the resources to support hybrid learning. For instance, 82% of teachers said they need more tools to facilitate better online learning, while 74% feel that they require more training to use technology-based tools. Around 49% said they needed better support from IT.
Ketan Patel, managing director, HP India believes that there are benefits of classroom learning which are going to be extremely important for the holistic development of the children.
However, "hybrid is the clear future because it provides a tremendous level of strength to be utilized across online or classroom learning. In hybrid you can actually blend both models and create an experience which is going to be unbeatable for the future of learning," he added.

The report further shows that 81% of the students, 90% of teachers and 94% of the parents agreed that the hybrid model ensures a continuity in learning during extreme weather conditions and other circumstances which may require them to switch to online learning from time to time.
Though demand for PCs has soared since the Covid-led digital shift, a large majority of students are still dependent on smartphones for online learning. According to the report, 53% of the students are using smartphones for learning, while 44% used PCs and only 3% used tablets.
Though 79% of teachers want students to migrate from smartphones to laptops for online learning, only 47% of the students and 56% of parents share the same sentiment indicating a preference for the convenience of touch-centric Android and iOS devices among the younger generation.

The report is based on a survey of 1600 individuals that included 711 students, 207 teachers and 679 parents across 13 cities-- Delhi NCR, Mumbai, Chennai, Kolkata, Hyderabad, Bengaluru, Lucknow, Chandigarh, Patna, Guwahati, Indore, Ranchi and Kochi.
---