AWS is committed to Govt's vision to make India digitally inclusive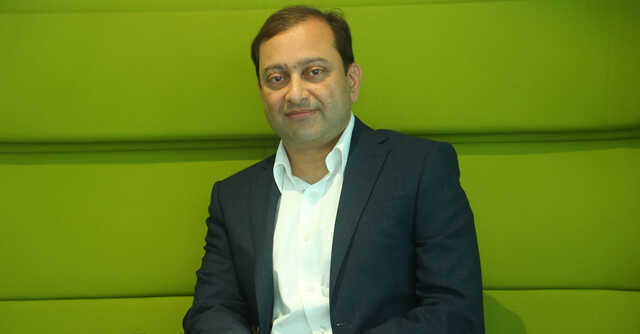 The Indian public sector has been forced to modernize and adopt hybrid and multi-cloud environments. But doing so comes with its own set of challenges. In an interview, Rahul Sharma, President, Public Sector, Amazon Internet Services Private Limited (AISPL) at Amazon Web Services (AWS) India and South Asia, said the biggest of these challenges include modernizing outdated legacy systems and automating slow manual processes. Sharma also discussed the digital journey of the public sector in India and shed light on the security pain points. Edited excerpts:
How has the adoption of public cloud and multi-cloud environments in the government sector grown? Are governments still apprehensive about the public cloud?
The question earlier was why cloud and now it has changed to why not cloud. Today a lot of questions around security have been addressed, so it makes it easy if you're a startup focused on the government, in the regulatory space, or if you're a large government agency. It is a journey for the government to feel comfortable, as different workloads move to the cloud. What I've seen while personally engaging with multiple stakeholders is that across the board there is a big momentum to move to the cloud.

How do you see the public sector market in terms of your competitors?
Most of the big technology companies are competitor-focused and have lost their will and DNA to invent. They look at what the competitors are doing, and they try to one-up the competitors, they also acquire most of their innovation. These two can be successful strategies, it's just not ours. 90% of what we build is driven by what customers tell us and we like to hire builders who look at customer experiences that are flawed, then figure out how to reinvent those. AWS has also continuously released new services and features – from over 80 in 2011 to 2,757 in 2020.
Public sector partners are responsible for the collection and processing of public data, like medical records. What are the security challenges?

If you look at recent cyberattacks, they've largely impacted on-premise systems, and if customers are managing their own infrastructure, they're responsible for staying one step ahead of these emerging threats. With AWS, we put 15 years of security experience to work for them.
Our core infrastructure is built to satisfy the security requirements for military, global banks, and other high-sensitivity organizations, this is backed by a deep set of cloud security tools, with more than 280 security, compliance, and governance services and key features.
We have a shared responsibility model with the customer; AWS manages and controls the components from the host operating system and virtualization layer down to the physical security of the facilities in which the services operate, and AWS customers are responsible for building secure applications.

What are the key challenges when it comes to public sector deployments in India?
There is a clear understanding that cloud accelerates innovation, impacting citizen delivery and experience in a positive way. This is backed by the leadership in many public sector organizations including central and state governments.
Second, the traditional procurement mechanism has been around procuring IT hardware and software through the request for proposals (RFP) model, and now this too is changing steadily as we see governments developing proof of concepts and pilot programmes to understand the potential of technology solutions. We are seeing newer procurement vehicles being adopted, both directly with AWS and importantly through our partners.

The third point is around the availability of skilled cloud talent to be able to adopt and implement cloud in the public sector at speed. The reality is that technology innovation is outpacing skills development.
Many public sector companies still use legacy systems. How can they be modernized faster?
We are seeing that government organizations are embarking on broad initiatives to move off manual processes and legacy systems, eliminating the complexity of managing the on-premise environment, digitizing and centralizing data on the cloud platform to provide a common operating view to access and make data-driven decisions.

Of course, public sector organizations that have already modernized with cloud services or were on the path to modernization when covid-19 hit, were able to move fast with new transformation projects that pave the way for economic recovery efforts. For many of our public sector customers, the cloud has now become the new normal, and this is not just for new workloads that are developed in response to covid-19.
The government has multiple mission mode projects focused on identifying and solving many stated and unstated problems, and AWS is committed to the Government of India's vision to make India digitally inclusive.
---