WhatsApp has announced a two-step authentication to protect its users from unauthorised access on the desktop, keeping in mind victims of Sim swap, according to wabetainfo.com.
The feature is under development and WhatsApp is reportedly working on introducing the feature in a future update.
The new feature will add an extra layer of protection, when there is a registration to the WhatsApp account, along with the six-digit code that needs to be entered, there will also be the necessity to enter a personal PIN to login into the account.
In order to make it easier for users to manage the two-step verifications on all platforms, they are working on introducing the feature to desktop and web users in an upcoming update.
However, the feature will not be compulsory as users will have the option to enable or disable the two-step verification process on the web/desktop application. This could serve as a viable option for users who have lost their phone or do not remember the PIN. The PIN, however, can be reset by requesting for a link.
"This feature is not available right now but WhatsApp is planning to release it in a future update when the feature is ready," Wabetainfo said in a report.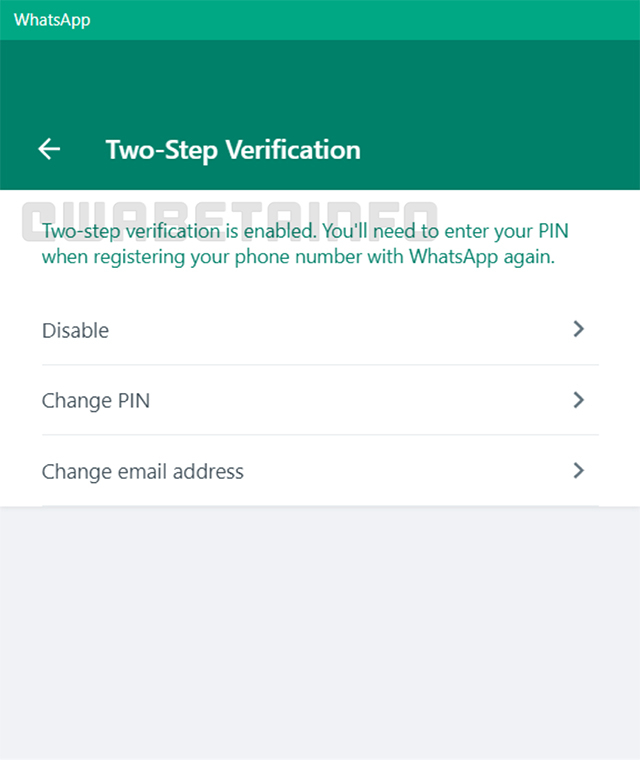 Separately, WhatsApp, on January 21, had also announced that users will have the option of moving their chat history between Android and iOS devices, according to another report.
However, the process won't be straightforward. The process will require both the Apple and Android devices to have WhatsApp installed, and will mostly work through a cable or private wi-fi connection. Most other messaging apps however usually store and sync data either on G Drive, the Apple Cloud or another cloud vendor.
Currently, the only way data can be transferred is through a Samsung device, utilising Samsung's SmartSwitch App.
---