Digital capabilities have become crucial to business success and financial services (FS) organisations are no exception. Increasing tech-savviness from consumers who are hungry for high-quality services, backed by healthy smartphone usage, has catalysed the demand for digital banking. And when you add in competition from fintech startups, there's never been a greater need for the FS industry to innovate.
With demand for digital services only increasing, FS companies are turning to open source to underpin their innovation strategies and fast-track their digital journeys. Despite its benefits, open-source has historically not been embraced by FS companies as rapidly or widely as other sectors. Adoption has been hampered by conservatism, misconceptions about security and fears of losing competitive advantage by sharing code.
Today, however, open-source use in the FS sector is growing, led by a significant uptick in the use of "inner sourcing". This allows financial services firms to tap into the capabilities of developers who are familiar with open-source tools and bring them inside the company firewall, creating a secure internal platform for working collaboratively on projects. FS organisations are experiencing the benefits of working in a community of like-minded people to share knowledge, code, and reuse workflows while being confident that any non-public code will be kept secure within their environment.
Adopting an open-source development strategy provides many transformative benefits for the FS industry, here are a few.
Open collaboration means more ideas
The very foundation of open source allows projects to receive contributions from anyone, anywhere in the world. This additional brainpower means more ideas are brought to the table, equipping teams with extra insights and expertise so they can innovate and solve problems faster. This all contributes to greater agility, enhanced code quality, and increased shipping velocity.
Open-source code is more transparent
The disclosure of development projects adds a new level of transparency to the business. Every user can see not only the code but also the process and decision making that goes into it. Since all open-source maintainers default to documenting their decisions, each discussion has its URL and past comments for context. This allows developers working in distributed teams to get up to speed and build faster, and also fosters greater collaboration with other stakeholders such as product managers, designers, and security teams.
Security at every step
It's often thought that there are higher security risks associated with code that's openly available for anyone to use. This is a common misconception and it could not be further from the truth. Open source is fundamentally more secure because of the collaborative nature of how code is built. By embracing DevSecOps and enabling developers to identify and fix vulnerabilities as they code - technically shifting security left - security remains a priority, not an afterthought, and is integrated into every step of the software development lifecycle, from the first line of code to final production.
A core team strengthens the development process
One of the benefits of taking an open approach is that it allows organisations to tap into a global network of experts. However, for inner source projects - which bring open-source working practices within the organisation - dividing control over a small group of participants can improve the effectiveness of approvals and reviews while also speeding up the development process. Although open-source projects may have dozens of contributors and community members, putting a much smaller team in charge of the project's overall direction offers the right balance.
Continue to drive fast innovation
In recent years, FS organisations in India have leapfrogged into an era of increased innovation. Homegrown Unified Payments Interface (UPI), an open protocol and mobile-first platform designed to help with easy integration of various payment platforms, has been crucial in increasing the adoption of India's digital payments. As of October 2021, the National Payments Corporation of India (NPCI) reported that the value of UPI transactions in India crossed the $100 billion mark.
The industry needs to keep up this momentum, but FS organisations don't always have the luxury of time. Embracing an open approach can significantly reduce the time to market for new services. By making it easy to find and reuse code on a broad scale, businesses can avoid wasted resources and duplication and can focus efforts on core activities - driving innovation.
The future of FS in India
India has grown to become a highly connected and tech-savvy nation, creating the need for FS organisations to reimagine services and offer them digitally. With consumer expectations evolving and new technologies and business models emerging, India's FS sector needs to continue to innovate at a pace. Open source offers a huge ecosystem of innovators. Embracing it will help expedite innovation, opening up superior digital services to consumers across the country and offering a world-class customer experience. In today's fast-evolving, software-driven, digital world, open-source is the secret sauce to business success. And FS organisations are no exception.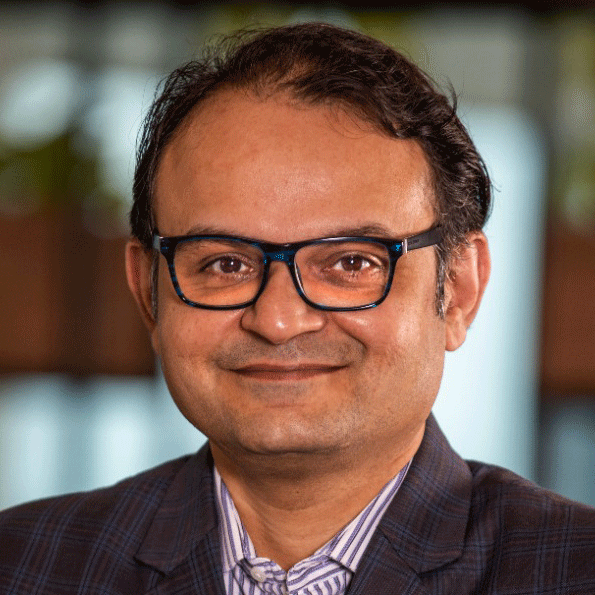 Maneesh Sharma
---
Maneesh Sharma is General Manager at GitHub India
---