L&T, Microsoft partner to develop cloud computing solutions for regulated sectors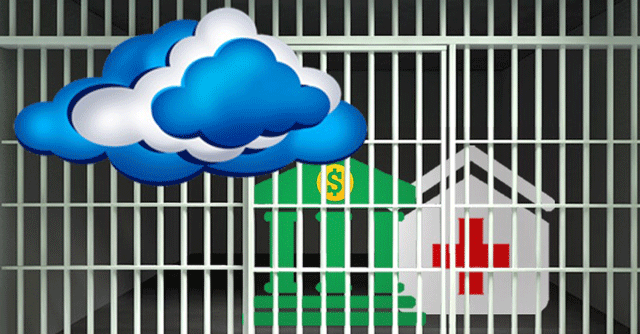 Engineering and construction conglomerate Larsen & Toubro (L&T) and Microsoft will work together to develop cloud computing solutions for regulated sectors. The regulated sector in India refers to companies that have an obligation to implement systems of work in-lieu with the rules laid out by the government.
Under the partnership Microsoft and L&T will work with large customers to develop architectures to turn their traditional data centres into hybrid models.
"Our partnership with Microsoft aims to accelerate hybrid cloud transition for large customers in regulated sectors, while maintaining the highest benchmarks of compliance, security, and governance," said S.N. Subrahmanyan, CEO & MD of Larsen & Toubro.

The memorandum of understanding will include setting up a joint governance group that will include a roadmap for investments, future platform designs, and commercial/ business models to service the technology requirements of regulated sectors.
Also read: Microsoft to allow enterprise users to chat with personal users on Teams
While the current partnership will focus on India, L&T and Microsoft said they will "consider possible partnership structures" to expand to other jurisdictions.

"This partnership will enable development of a scalable cloud infrastructure model for these sectors to accelerate their digital innovation, in alignment with the data location and security needs of India," said Anant Maheshwari, President, Microsoft India.
According to a June 2021 IBM report, regulated industries come with a specific set of challenges for running workloads in the cloud. IBM suggests companies to look into factors such as security that enables continuous compliance, flexibility to adjust quickly and easily with regulatory needs; and retaining control of data, encryption and security.
For the hybrid environments, the users need to look into interoperability between private and public cloud, as well as the option to run virtualised workloads along with containerised applications. The supporting ecocsystem and the governance of the entire regulated cloud also plays a huge role, according to JD Wells, Sales leader at IBM Cloud VMware solutions.

---