EdTech sector creates over 75,000 jobs in last 5 years: IEC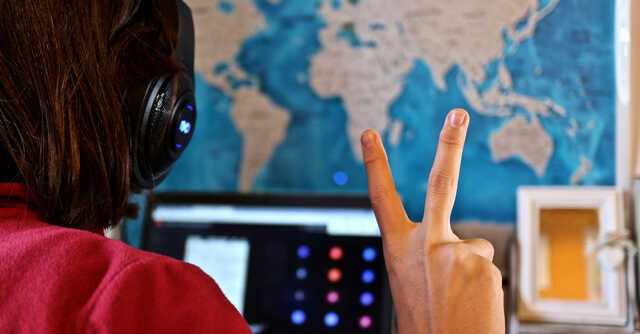 The Indian Education Technology industry has witnessed unprecedented growth owing to surging demand for non-academic courses from tier II & III cities and the need for personalisation in the EdTech space.
In the process, this sector has generated employment to the tune of over 75,000 for the Indian workforce in over the last five years, according to data collected by the Indian EdTech Consortium (IEC), formed under the aegis of the Internet and Mobile Association of India (IAMAI). Over 50,000 professionals are currently part of the EdTech ecosystem
The accelerated employment opportunity created by EdTech, which allows Indian professionals to create value globally, could be attributed to Covid-19 induced job losses in 2020. Valued at $750 million in 2020, the Indian EdTech market is projected to reach $4 billion by 2025 at a Compound annual growth rate (CAGR) of 39.77%, as per the Indian Brand Equity Foundation (IBEF). Out of the projected market value of $4 billion, IBEF also claimed that $ 1.5 billion will focus on K–12 (Kindergarten to Class 12), after school foundational and pre-preparational courses.

Mayank Kumar, Co-Founder & MD, upGrad, and Chair of the IEC further added that India's EdTech sector has been extremely purpose-driven and is one of the most in-demand industries for multiple stakeholders. It has been at the forefront of creating and delivering excellence. Therefore, with the outcome-driven business approach we follow, we are sure to create the strongest employment pull within the country for propelling maximum economic growth.
"As global recognition for the potential of India's EdTech ecosystem increases alongside investments and consolidation, we look forward to creating an inclusive job environment for millions of talented Indians. It's an incredible opportunity to contribute to India's potential, reputation and GDP," said Divya Gokulnath, Co-Founder of BYJU'S.
---