Almost 40% Indians are unsatisfied with the dating sites' info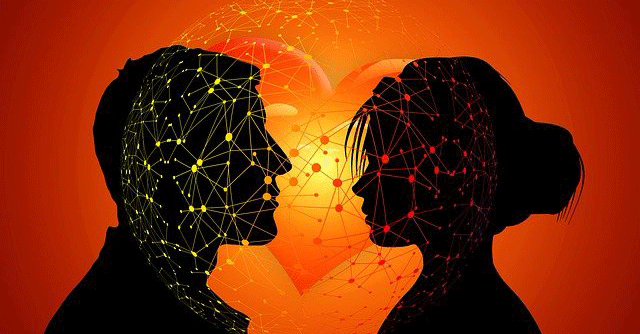 Around 40% of Indians who search for a perfect match online are not found satisfied with the information provided on the dating sites, instead, they look for additional information by thoroughly searching social media accounts of their partners' friends and relatives, a report claimed.
Interestingly, about 49% younger generation (aged between 18 and 39) surveyed said that they would be more likely to stalk a current or former partner online if they knew they would not get caught, as compared to 42% of those aged 40 and over, claimed NortonLifeLock, a global leader in consumer Cyber Safety.
The survey was conducted online jointly by Norton and The Harris Poll that involved 1,000 Indians aged over 18 years.

The most common tactics for vetting a prospective date include looking up their match's; social media profiles (60%), profiles on a professional networking site (43%), and friends and family social media profiles (40%), as per the report.
"Nearly everyone does some form of social media check or online creeping before meeting someone in person for the first time," said Ritesh Chopra, Director Sales and Field Marketing, India & SAARC Countries, NortonLifeLock.
"While a few consumers are taking preventative measures to protect themselves online, there is certainly room for improvement."

Also read: Dating apps are rampantly collecting sensitive information: Report
Another interesting observation derived from the report is that while almost a third of Indian online daters surveyed (29%) unmatched with a potential partner due to finding disturbing social media posts, others unmatched having discovered photos online that conflicted with their dating profile pictures (34%) and discovering disturbing information about their family (22%)
Furthermore, 73% of Indian adults surveyed who have been in a romantic relationship admit to checking in on their current or former partners without their knowledge or consent/permission. Almost a third of Indian adults (34%) who have ever used a dating website or app has used something other than their full name on the platform, as per the survey.

"It is important to be vigilant when it comes to sharing your personal information on dating apps as this can leave consumers vulnerable if personal information gets in the wrong hands," Chopra further added.
Incidentally, many of the popular dating apps are tracking users and collecting large amounts of sensitive personal data and are sharing some of them with third-party advertisers, warned VPN services company SurfShark in a new report.
---