Foldable smartphone sales to cross 30 million units in 2024 globally: Report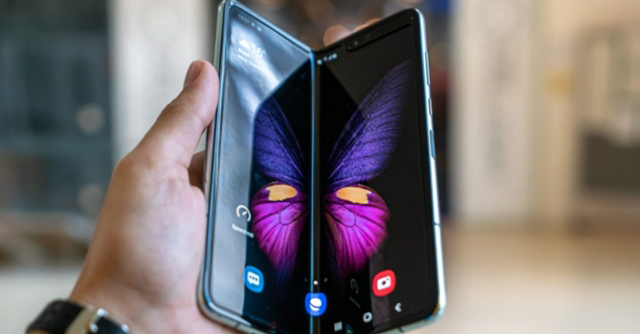 With tech giants Samsung, Microsoft, etc. lining up multiple rollouts in the ultra-luxury foldable smartphones space, shipments of this segment of products are tipped to increase at a CAGR of 53% between 2021 and 2024 to exceed 30 million in 2024 worldwide, a report said.
The report by market research firm Canalys claimed that foldable smartphones are forecast to grow at a CAGR of 122% between 2019, the year the first foldable products launched, and 2024.
Interestingly, India's foldable smartphone market is expected to see a boom in 2022 as about 81% consumers prefer to buy foldable handsets, as per a CyberMedia Research (CMR) survey. The report maintained that the need for productivity tools and stylish lifestyle statement continue to top the consumers' purchase choice, while pricing and device durability dominated their concerns.

Runar Bjørhovde, Research Analyst at Canalys, maintained, "The key catalyst for foldable smartphones has been the booming use of large-screen devices during the pandemic."
Also read: Microsoft is planning a foldable smartphone that folds thrice
"As consumers are constantly looking for a better experience on their day-to-day mobile devices, the bar has now been set even higher by the productivity and entertainment experience on large screens. As the world continues to reopen, it brings new opportunities for smartphone vendors to provide products such as foldable smartphones that can fulfill consumers' needs and desires," he said.

Driven by a series of rollouts by Samsung, foldable smartphone shipments reached 8.9 million units in 2021. Canalys claimed that the foldable segment skyrocketed by 148% year-on-year despite high price tags, while the overall smartphone market only grew 7%.
Techarc had earlier claimed that the foldable smartphone market is expected to breach three lakh units in 2022 and witness a jump of 638% during the current calendar year. In terms of revenue, a growth of 60% is expected in 2022 which will translate in ₹3,200 crore of revenues for the industry.
However, Canalys feels that Android vendors are under immense pressure in the premium segment, as shipments of $800-plus smartphones have fallen 18% below the 2019 level while iOS shipments have grown 68% over the same time.

Toby Zhu, Canalys analyst, said, "Google and the major Android device vendors must double down on their investments in differentiated hardware and state-of-the-art user experiences to keep appealing to high-end customers."
---