5 customer experience trends to watch in 2022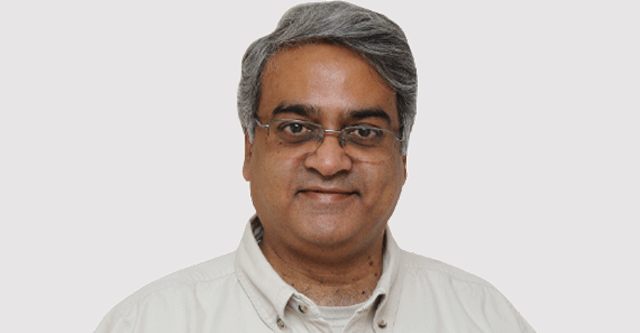 As businesses increasingly widen their digital footprint and the digital marketplace expands, organizations can no longer underplay the impact of digital platforms on their bottom line. A vital ingredient in Customer Experience (CX) taking center stage is that the digital market significantly empowers the customers. Every aspect of sales and services such as searching for the right products, finding great deals, customer fulfilment, and after-sales service is a cakewalk with modern technology. All this puts the customer in the spotlight like never before.

Digital transactions in India skyrocketed from 20.7 billion INR in 2018 to a whopping 53 billion INR in 2021. The Indian digital marketplace will touch $114 billion by the year 2025. The entry of digital payment platforms and tech companies to build the infrastructure has made eCommerce the next big thing in India. The growth of a digital market brings new challenges and opportunities for organizations. Businesses that can adapt to this new ecosystem and leverage their powers will thrive and grow. Customer experience in the digital marketplace will become vital for establishing market share. Let's look at a few CX trends that will be the focus for the immediate future:
Role of Automation

Automation of customer services is gaining focus. Automation is visible in the form of virtual customer service desks that handle customer requests directly. When it comes to service, automation is a double-edged sword. Automation enables the user to gain control of the service from initiation of requests, progress tracking up to service delivery. On the other hand, less human intervention in a highly automated service might become a bottleneck to delivering the best service.
The development of user-friendly portals supports the automated service delivery system by empowering customers. Availability of FAQs and documentation on relevant subjects educates the customers and ensures smooth service delivery resulting in a better customer experience. Automation has a vital role in market research and segmentation that improve customer outreach as we move into a more data-driven world.
Artificial Intelligence

The role of AI in business will increase at a rapid rate. With the customer becoming the center of the digital market, customer behaviour patterns and trends are vital in delivering the best customer service and experience. Data-driven AI systems will perform a huge role in generating insights from customer spending and behaviour patterns. AI-backed recommendation systems will boost sales through personalized recommendations to customers.
Insights gained from sales data and customer feedback enable organizations to tweak the service and customer experience to increase conversion rates. Although AI is yet to penetrate the market in a big way, applications of AI are visible in the form of chatbots and recommendation tools. As CX professionals infuse AI into their game plan in the upcoming years, businesses can expect a streamlined customer outreach.
AR and VR tech

Organizations are increasingly leveraging Augmented Reality and Virtual Reality tech to provide prospects and customers a more immersive customer experience. VR is already establishing its footprint in the areas of real estate and automobiles – two key sectors where customer experience is central to sales and revenue. With the increasing use of Augmented and Virtual reality tools, businesses try to differentiate their product portfolio from the other players in the market.
The competitive advantage of using immersive technologies like AR and VR to create a more unique and personalized CX is immense. It helps in building trust, vital for converting prospects into customers.
Delivering better products and services

Research has shown that most customers who have had a bad experience with a product or service will never make a repeat purchase. Moreover, they will not provide any feedback or register a complaint before switching over to another brand. Finding the root cause of losing customers to competitors becomes extremely difficult for companies. It is important for brands to deliver a superior customer experience to maintain brand reputation. Competing on price is a losing game, as some organizations have realized over the last couple of decades. Going forward, the focus is on delivering high quality and delivering the best customer experience.
Omnichannel service delivery
The rise and spread of smartphones enable a wide reach for services and eCommerce. It is estimated that about 70 crore people in India have access to smartphones and the numbers keep on increasing. With such a huge population connected to the internet, organizations must deliver their services via multiple mediums in a consistent and user-friendly manner.

Developing mobile-friendly websites and apps increases the user base and sales volume. Mediums like WhatsApp services, chatbots, and SMS services enable easier access to services and provide multiple options to the customers as per their convenience. Contact centers are still relevant in the Indian marketplace as many old-school customers prefer more human interaction to get their work done. Contact centers also improve the service delivery in certain cases where a particular customer requests that cannot be handled by the system.
CX professionals have their tasks cut out for them in 2022. Nothing short of excellent customer experience will be expected from them in the competitive market. As organizations try to increase their market share and retain old customers with improved services and products, CX will become an integral part of the overall strategy.
---