Ukraine war: Web3 users put cryptos, NFTs and DAOs to work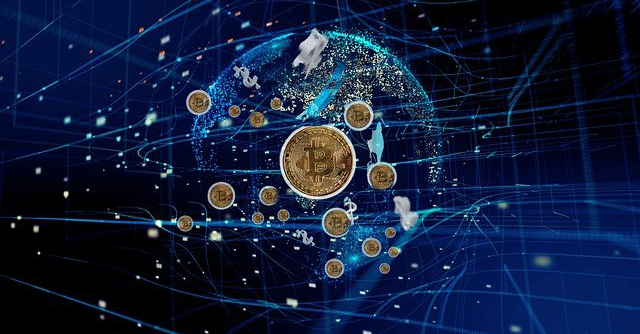 With the Ukrainian government accepting war aid donations in cryptocurrencies, virtual currencies such as Bitcoin are becoming a prominent feature of the ongoing war between Russia and Ukraine. Crypto donations to the beleaguered nation, through the government's own wallets, have clocked over $55.7 million through more than 105,000, according to analysis firm Elliptic. The country has deployed $14 million from these funds to support its war efforts.
Elliptic also said that the donations included a single transaction worth $1.86 million, which originated from a project that originally intended to raise funds for WikiLeaks founder Julian Assange. An NFT from the popular Cryptopunks NFT project, which was worth $200,000 was also sent to the Ethereum account held by the Ukrainian government.
Also read: Social media, apps play crucial role in Ukraine-Russia conflict

On February 18, the Ukrainian parliament — called Verkhovna Rada — passed a law that legalizes cryptocurrencies. Within a week of this announcement, Ukraine began accepting donations in Bitcoin, Ether and Tether. On February 28, the country's Vice Prime Minister Mykhailo Fedorov even shared wallet addresses on Twitter, urging people to "stand with the people of Ukraine".
Fedorov's announcement was followed by a donation from Gavin Wood, the founder of crypto project Polkadot. On March 2, a day after the donation, Fedorov announced that the country will be accepting donations in meme-based crypto Dogecoin. He even urged billionaire Elon Musk, who has often publicly supported Doge, to participate in the fundraising efforts.
In a tweet where he tagged Musk, Fedorov noted that Dogecoin's value had trumped the Russian ruble at the time.

Cryptocurrencies aside, people are using other aspects of the third generation of the Internet, called Web 3.0, as well. For instance, feminist punk bank Pussy Riot has formed a Decentralised Autonomous Organization (DAO) called the 'UkraineDAO' to raise funds for the non-governmental organisation Come Back Alive, which would be deployed for supporting the Ukrainian armed forces.
Also read: Social media, apps play crucial role in Ukraine-Russia conflict
DAOs are a concept in the Web 3.0 space, which allows individuals to form an organisation that's run completely by algorithms. They use smart contracts, a popular feature of Ethereum, Solana and other blockchain networks, to define the rules of the organisation and allow the algorithm to run it. Any change to the rules has to be agreed upon by a majority of stakeholders, and organisations like this do not need a board of directors and other traditional forms of governing bodies.

"Our goal is to raise funds to donate to Ukrainian civilian organisations who help those suffering from the war that Putin started in Ukraine," the band said on Twitter on February 25. "We'll be buying an NFT of the Ukrainian flag."
While the use of cryptos and Web 3.0 assets has helped Ukraine, experts have also argued that the same could be used by aggressor Russia to overcome sanctions by other nations.
---