Coinbase blocks over 25K Russia-linked Crypto wallets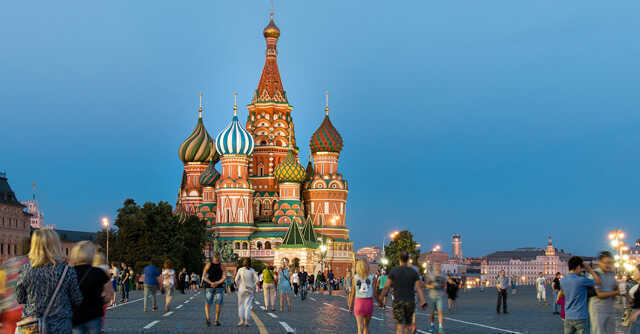 Coinbase has blocked over 25,000 wallet addresses connected with Russian individuals or entities that it believes are involved in unlawful activities. The NASDAQ-listed firm has, however, clarified that it will not impose a blanket ban on all Russian wallet addresses and intends to abide by international penalties.
Coinbase, in a company blog, states that the move is part of a wider response to the invasion of Ukraine by Russia.
Paul Grewal, Coinbase's chief legal officer, said, "Sanctions play a vital role in promoting national security and deterring unlawful aggression, and Coinbase fully supports these efforts by government authorities. Sanctions are serious interventions, and governments are best placed to decide when, where, and how to apply them.

"Today, Coinbase blocks over 25,000 addresses related to Russian individuals or entities we believe to be engaging in illicit activity, many of which we have identified through our own proactive investigations," he said.
Also read: Coinbase's promotional $15 SuperBowl ad campaign causes the app to temporarily crash
Though the number of users could not be ascertained, Bloomberg, citing 2021 statistics, claims that the blacklisted addresses represent roughly 0.2% of Coinbase's 11.4 million monthly transacting users.

"The (wallet) addresses have been shared with the US government to "further support sanctions enforcement," Grewal further added.
Earlier, Coinbase CEO Brian Armstrong had stated that he was not been in favour of imposing a blanket ban on all Russians from using the cryptocurrency exchange entirely as he was of the firm view that the exchange is just a tool for crypto spenders as the Rouble's (Russian Currency) value nosedived because of worldwide sanctions. His views were echoed by Cryptocurrency exchange Binance's Founder & CEO Changpeng Zhao too.
"Some ordinary Russians are using crypto as a lifeline now that their currency has collapsed. Many of them likely oppose what their country is doing, and a ban would hurt them, too. That said, if the US government decides to impose a ban, we will, of course, follow those laws," tweeted Armstrong on 4 March.

---