GuardianLink introduces world's first NFT cricket game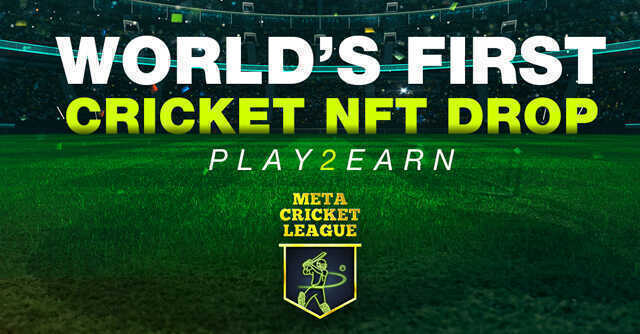 With an aim to transport Indians' obsession with cricket towards the Metaverse, GuardianLink has launched what it claims to be "the world's first NFT cricket game" in the "Play-to-Earn (P2E)" space. Available on Android, iOS, and PC, the Singapore-based startup has positioned it as a "first-of-its-kind game" which is community-driven and enables the players to monetise their time and efforts.
The NFTs are digital certificates registered on a blockchain and can be used to record the ownership of a digital asset.
GuardianLink has claimed that that the multiplayer game is expected to garner the attention and patronage of NFT, gaming, and cricket enthusiasts from India as well as overseas markets. The airdrop or the initial rollout of the NFTs would take place on jump.trade website on 23 March. Cricket enthusiasts and NFT collectors will be able to get on the waitlist post the launch.

Ramkumar Subramaniam, Co-Founder & CEO of GuardianLink, said, "Watching cricket in India has always been a treat for every buff, especially nowadays, with the new formats. We consider this the best time to announce the launch of India's pioneering NFT cricket game, which will serve as a unique product for every cricket enthusiast. We also aim to create India's first metaverse for cricket. The users can play both free and play-to-earn mode, subject to the end-goal which could be pure entertainment or earning a passive income."
GuardianLink has also revealed that players can leverage NFTs in-game assets to earn rewards, drive value, and trade. It has also revealed that the game will introduce features that focus on player ownership, such as NFT real-estate, customisable avatars, and a playable metaverse, etc. in the long run.
Furthermore, the company is also working towards creating a marketplace where users can participate in drops and trades of international and gaming NFTs.

---