Demand for skilled cloud techies to grow: Ajoy Menon of Accenture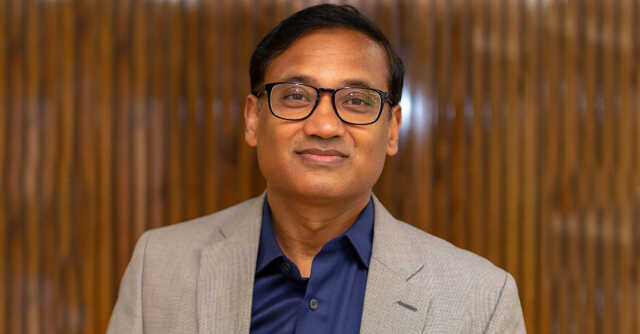 As more organisations rush to adopt cloud technology to improve efficiency and sustainability, the industry needs more skilled professionals than ever to maintain operations. In a recent conversation with TechCircle, Ajoy Menon, Senior Managing Director, Lead — Accenture Cloud First, Advanced Technology Centers in India (ATCI), discusses the growing cloud skills shortage in India and how companies can bridge this demand-supply gap.
How has the pandemic accelerated the demand for cloud roles?
Cloud skills have been in high demand for a few years now. However, the disruption caused by the pandemic has created a sense of urgency to innovate which has further accelerated cloud adoption and the talent needed in this space. India saw the demand for cloud roles grow by 40 per cent in 2020 over 2019, according to a 2021 Nasscom report. As the great migration to cloud continues to accelerate, the demand for the right talent is also expected to grow. As Nasscom predicted that the demand for cloud professionals is expected to touch 2.2 million individuals by 2025, outstripping supply by around 35 per cent.

The cloud skills gap continues to be a growing concern amongst IT professionals as Nasscom has said that despite 608,000 professionals as of FY2021, the number of open positions for cloud computing stood at 265,000, representing an unmet demand of 30 per cent. What's your view on this huge demand-supply gap?
The demand for Cloud skills far out-weighs the current supply, and rapid skilling needs to be a top priority. One of the ways of bridging this gap is to skill university graduates as well as through early career programs in association with skilling partners, the government, and industry. To meet the evolving skills requirements, we need to also tap into the adjacent talent pools in areas such as Data, AI, and network, which are progressing to be more cloud-native than before.
Today, what kind of tech/non-tech expertise is needed to become a cloud specialist?

The rapid adoption of cloud technologies has accelerated the demand for people with advanced technical skills. The key job roles in cloud and areas such as native application development, network virtualisation, containerisation, and service architecture have been gaining significance among businesses, in addition to skills in Data and AI.
Similarly, with security becoming integral to cloud, especially in the post-pandemic world, specialised skills in cloud security, security standardisation, SASE platforms, identity and access management, and data encryption are also seeing greater demand. Beyond that, creative skills such as psychology, design, and business management, are also important to build a more expansive and creative future for the cloud. Companies need to focus on upskilling and reskilling to develop cloud talent.
When it comes to cloud skills, how can enterprises bridge the demand-supply gap?

Organisations need to look continually to refresh the breadth and depth of the skills of their cloud talent to build the required talent pipeline for the future. At Accenture, for instance, we continue to invest nearly $1 billion every year to upskill our people in new technologies, including cloud. For instance, we have developed courses within our Cloud First learning portfolio that focus on both foundation and specialty skills. These courses include sessions that are virtual instructor led, self-learning and game-based learning. We also collaborate with leading universities globally to upskill our people in areas such as cloud innovation and green computing practices, to name a few. At the Advanced Technology Centres in India, we run Cloud Elevate, a program that prepares our people for the future with requisite knowledge and hands-on experience on key cloud platforms. We recently also launched Her Cloud Career, a coaching and mentorship program designed to transform careers for women in cloud or in another technology leveraging cloud.
---