The pandemic has probably caused the greatest and the most widespread change in business operations ever. After nearly two years of remote working, a large number of companies all over the world are now settling into the new normal with hybrid or distributed workspaces, allowing employees to choose the location and frequency of where they wish to work from. In this flexible environment, technology will be the key enabler, not only for employees to perform tasks assigned to them, but also to run processes that ensure the health, safety and productivity of the global workforce.
Video AI analytics will be one of the most pivotal technologies in the new normal. Intelligent video analytics solutions can take care of the diverse needs including people management, security, footfall monitoring, and productivity as well as employee engagement efforts. Let's take a look at the possibilities.
Crowd and footfall management
Integration of AI video analytics with CCTV cameras can enable monitoring and evaluating the movement of people on various parameters throughout the premises. These include monitoring total number of visitors to the premises, finding out how many of the authorized visitors come to an office each day, finding out how many visitors are not among those registered in the building's occupants' database, and analysing footfall patterns to determine peak hours or days.
It can also help with social distancing. Modern video AI analytics helps in tracking density, and raising alerts or alarms whenever crowding or lack of social distancing is observed by the system. Advanced solutions can also detect mask adherence.
Touchless technology Support
Almost every visitor to the building touches door handles, taps, switches, and even pushing/pulling doors is a potential contamination risk. Therefore, to make buildings safer, touchless technology is becoming increasingly popular. By integrating video AI monitoring with access control technology, automatic touchless door controls can be activated. Similarly, motion/sensor activated taps, switches etc. can further reduce touchpoints, and enhance user experience through automation.
Non-intrusive screenings
Integration of touchless infrared thermometers with the surveillance cameras enables discreet screening of body temperature of individuals. If someone has abnormally high body temperature, the person can be identified and follow up steps taken to ensure safety and free movement of other people.
Employee engagement and productivity
Hybrid workforce will be the new norm, at least in the visible future. Some or the other people will be working remotely, on-premises and on-the-go. Therefore, the challenge of keeping everyone engaged and ensuring productivity is essential for all companies. Advanced AI powered video analytics platforms now offer features such as recognizing faces in videos, and highlighting actionable insights. There is also the capability of identifying emotions such as anger, joy, and sadness through facial recognition tools.
By monitoring the emotional state of an employee, it becomes possible whether they are engaged, motivated, or need support or an empathetic conversation. Managers can study the insights generated, and initiate face-to-face interactions, team activities, or even take steps to provide medical help to someone who is identified as unwell. Through all such data-driven insights, it is possible to monitor and intervene whenever there is a drop in employee productivity levels.
Smart video analytics solutions are also capable of monitoring and generating insights based on employee actions that help in ascertaining productivity. For instance, such a system can keep track of the time that an employee remained at the workstation, duration of breaks etc. Even when employees are on their desk, they might indulge in chatting, playing games, surfing internet or indulging in activities which lead to lack of productivity and quality effort.
Video analytics solutions are now easy to access and deploy. The leading platform solutions are cloud-based and can be rapidly activated to serve a diversity of workspaces such as factories, office complexes, educational institutions, retail outlets, medical facilities etc. Strategically investing in such technologies to overcome the post-pandemic productivity, and employee wellness challenges will reap rich dividends for the global business ecosystem in the years ahead.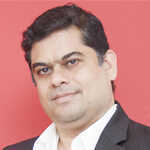 Abhijit Shanbhag
---
Abhijit Shanbhag is the president and chief executive officer of Graymatics.
---